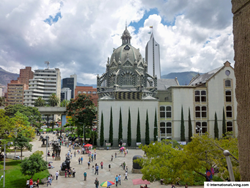 Is it possible to get medical treatment as good as what's available in the U.S. and Canada?
Baltimore, MD (PRWEB) January 16, 2017
One of the main concerns of anyone looking to retire overseas is the quality of healthcare. Is it possible to get medical treatment as good as what's available in the U.S. and Canada? The answer in many places is…a resounding yes. Sometimes the care, in fact, is even better than what's on offer at home, and at a more affordable price too.
The cost and quality of medical procedures overseas helped determine the score of each of the 24 countries in the healthcare category of International Living's 2017 Global Retirement Index.
The four countries that top the healthcare category in the 2017 Global Retirement Index all feature the availability of clean, excellent hospitals, highly trained doctors, and very affordable care.
Malaysia
Malaysia has some of the best-trained doctors in Asia--and the majority of them were trained in the U.S., Australia, or the UK. All of them speak English too, and that takes a lot of the stress away from what can be an already stressful situation.
Western accreditation is also a vital component for confidence in undergoing foreign medical treatments. Numerous hospitals in Penang and Kuala Lumpur are among Southeast Asia's first recipients of the United States' prestigious Joint Commission International (JCI) certification. Seen as the gold standard for healthcare service providers around the world, Malaysia has no less than eight JCI-accredited hospitals.
The most popular areas of treatment across the board in Malaysia include cosmetic surgery, dental work, and dermatology. In 2016 Malaysia was visited by more than 1 million medical tourists from around the globe, a figure that is predicted to rise in 2017.
One can understand the values on offer when you consider that a hip replacement that typically costs $39,000 in the States can be had for $5,200 in Malaysia, for example.
Costa Rica
More than 40,000 Americans travel each year to Costa Rica to seek medical and dental treatment. These "medical tourists" have discovered that this little Central American country has high-quality healthcare available at a very low cost.
One American who recently traveled to Costa Rica as a medical tourist reported a saving of $15,000 for dental implants, even after paying for airfare and accommodation.
And expats who live in Costa Rica are able to take advantage of this benefit every day of the year, paying a fraction of what they did back home for doctor's visits, surgeries, prescriptions, and any other care they need.
There are two medical systems in Costa Rica, both of which expats have access to.
First is the Caja Costarricense de Seguro Social, known as Caja for short. This is universal healthcare, provided and managed by the government. It's available to citizens and legal residents, including foreigners with the retiree visa, for example.
There is also an extensive private medical system in Costa Rica, with doctors, clinics, and hospitals throughout the country.
Expats often can also use insurance, either international policies or those provided by Costa Rican companies. Most private hospitals have international patient departments to help arrange financial matters.
Often expats mix and match private and public medical care. They might see a private doctor and pay cash and then have their prescription filled in the Caja pharmacy for free. Or if a procedure is taking too long to schedule at a public clinic, they might go private.
Colombia
The World Health Organization (WHO) ranks Colombia's healthcare system as number 22 out of the 191 countries they review. That is better than Canada, which ranks 30th, and better than the U.S. too, which ranks 37th.
There are many excellent hospitals and clinics located throughout Colombia that provide both general and specialized medical services. Half of the top 43 hospitals in Latin America are in Colombia (22 out of 43). The larger cities of Bogotá, Medellín, and Bucaramanga have hospitals that have received the Joint Commission International accreditation.
Any expat not over the age of 60 with a resident cédula (national ID card) can apply for the government health insurance EPS (Entidades Promotoras de Salud). Even if you have pre-existing conditions, you can be accepted into the plan. These conditions may be excluded for a short period of time—six months or so—but then will be covered in full. To participate in the program, retirees pay a premium equal to 12% of their income. Many expats report monthly premiums in the $70 to $85 range for a couple.
Private health insurance is an option for people over the age of 60 or as a supplemental plan to EPS public coverage. Coomeva, for example, offers a private health insurance plan for people up to the age of 85. Premiums will be significantly lower than what a couple would pay in the U.S. Of course they vary depending on the carrier choose, the level of coverage, and age and health at time of application.
And here again, the cost for medical procedures is much lower than what is typical in the States. In most cases, Americans are able to save 40% on healthcare in Colombia, and in many cases, even more.
"The daughter of an expat living in Salento has come to Colombia many times for extensive dental work and Lasik eye surgery on both eyes, which cost her around $1,000, instead of the $4,000 to $5,000 she would have paid in the States," reports Nancy Kiernan, International Living's Colombia correspondent.
Mexico
Thousands of Americans visit Mexico each year for medical treatment and dental care. The facilities, even in medium-sized cities, are top notch. And physicians have usually received at least some training in the U.S., Canada, or Europe. If not medical school, they receive ongoing training abroad. All the latest technology, techniques, and prescription medications are available in Mexico. And having major surgery or treatment for serious medical conditions is not a problem.
Expats also enjoy access to this top medical care, of course, and overall they can expect to pay about half—or less—of U.S. prices, including prices for prescription drugs.
Legal residents have access to two systems.
The government-run system operates clinics and hospitals throughout the country and most expats say it offers good basic care at a low price—with costs running to just a few hundred dollars per year.
Many expats also use private healthcare, for which they pay cash or use insurance. It is much cheaper than the U.S. For example, a visit to the doctor is about $30 to $40. For lab testing, expect to pay about a third of the U.S. cost.
To read more about the top four countries with the world's best healthcare, see here: "4 Countries with the Best Healthcare in the World."
Editor's Note: Members of the media have permission to reproduce the article linked above once credit is given to InternationalLiving.com.
For information about InternationalLiving.com content republishing, source material or to book an interview with one of our experts, contact Associate Editor Carol Barron, 772-678-0287 (US), CBarron(at)InternationalLiving.com.
For 36 years, InternationalLiving.com has been the leading authority for anyone looking for global retirement or relocation opportunities. Through its monthly magazine and related e-letters, extensive website, podcasts, online bookstore, and events held around the world, InternationalLiving.com provides information and services to help its readers live better, travel farther, have more fun, save more money, and find better business opportunities when they expand their world beyond their own shores. InternationalLiving.com has more than 200 correspondents traveling the globe, investigating the best opportunities for travel, retirement, real estate, and investment.