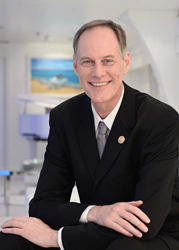 We are honored to be acknowledged for our security awareness training with the world's largest library of security awareness content and be named a finalist by Info Security Products Guide." -- CEO KnowBe4, Stu Sjouwerman
Tampa Bay, FL (PRWEB) January 23, 2017
KnowBe4, America's most popular integrated security awareness training and phishing platform, announced today that Info Security Products Guide, the industry's leading information security research and advisory guide, has named KnowBe4 a finalist for the 13th Annual 2017 Info Security PG's Global Excellence Awards® in the Security Training and Educational Programs. These prestigious global awards recognize security and IT vendors with advanced, ground-breaking products and solutions that are helping set the bar higher for others in all areas of security and technologies.
"We are honored to be acknowledged for our security awareness training with the world's largest library of security awareness content and be named a finalist by Info Security Products Guide," says KnowBe4's CEO Stu Sjouwerman. "We know that keeping users engaged and on their toes when it comes to security is a challenge and we've worked hard to eliminate any barrier to getting employees trained and aware. Understanding that every organization has its own individual challenges, we believe our platform is uniquely suited for any diverse need. We feel this recognition from Info Security Products Guide further validates our commitment to help users make better security decisions."
Ransomware has soared in 2016, and phishing emails are the top vehicle used to spread the rapidly evolving threat. Many IT managers and executives are realizing that outdated security techniques will not combat today's more sophisticated cybercriminal. It is vital that businesses deploy a defense-in-depth strategy with effective security awareness training for all employees from the mail room to the board room included as part of the outer layer, along with policies and procedures. Adding security awareness training as part of a defense-in-depth program creates a 'human firewall' that is a highly effective part of defending against social engineering attacks. When spoofed phishing attacks make it through the filters, users are a critical part of your defense.
For more info visit: http://www.knowbe4.com and for a full list of finalists visit http://www.infosecurityproductsguide.com/world/
About KnowBe4
KnowBe4, the provider of the world's most popular integrated new school security awareness training and simulated phishing platform, is used by more than 8,000 organizations worldwide. Founded by data and IT security expert Stu Sjouwerman, KnowBe4 helps organizations address the human element of security by raising awareness of ransomware, CEO Fraud and other social engineering tactics through a new school approach to security awareness training. Kevin Mitnick, internationally recognized computer security expert and KnowBe4's Chief Hacking Officer, helped design KnowBe4's trainings based on his well-documented social engineering tactics. Thousands of organizations trust KnowBe4 to mobilize their end-users as a first line of corporate IT defense.
Number 139 on the 2016 Inc 500 list, #50 on 2016 Deloitte's Technology Fast 500, KnowBe4 is based in Tampa Bay, Florida. For more information, visit http://www.knowbe4.com and follow Stu on Twitter at @StuAllard.
About Info Security Products Guide Awards
SVUS (Silicon Valley United States) Awards are conferred in 10 annual award programs: The Info Security PG's Global Excellence Awards, The IT Industry's Hot Companies and Best Products Awards, The Golden Bridge Business and Innovation Awards, and Consumer World Awards, CEO World Awards, Customer Sales and Service World Awards, The Globe Fastest Growing Private Companies Awards, Women World Awards, PR World Awards, and Pillar Great Employers World Awards. These premier awards honor organizations of all types and sizes from all over the world including the people, products, performance, PR and marketing. To learn more, visit http://www.svusawards.com