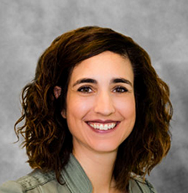 Kansas City, Mo (PRWEB) January 17, 2017
Today mySidewalk announced that Amy Bradshaw has joined the mySidewalk team as the vice president of finance. Previously the vice president of finance for Netsmart Technologies, a behavioral health EHR and human services software company, Bradshaw will work closely with mySidewalk's senior leadership and board of directors. She will be responsible for analyzing potential sales and customer opportunities, structuring monthly company reporting, managing the company's budget and forecasting sales growth.
"We are thrilled to welcome Amy as part of our team," said Stephen Hardy, mySidewalk's CEO. "The team here is pretty fast-paced, and Amy is a great fit for this sort of environment. She's already hit the ground running and will improve our ability to serve our customers."
Though Bradshaw was hired on for a finance position, she juggles various interests, skillsets and educational backgrounds: she holds a BS in manufacturing engineering, a BS in accounting and an MBA in general business. Besides accounting positions, Bradshaw has worn many hats during her career, including consulting and communications roles. Her broad expertise will be an asset to the team at mySidewalk.
About mySidewalk
Based in Kansas City and partnered with 180 organizations across the country, mySidewalk is a data tool for people who want to understand places. With mySidewalk, it's easy for anyone to use data to make better, more confident decisions. In 2016, mySidewalk participated in The Opportunity Project, a White House initiative designed to put data and digital tools into the hands of families, communities and local leaders. mySidewalk also recently partnered with the EPA to produce a webinar on how communities can use data to become more sustainable. To learn more, visit mySidewalk.com.