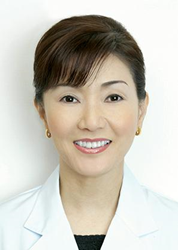 Los Angeles, CA (PRWEB) January 17, 2017
Founder of prestigious NNNY Skincare, and founding esthetician of Tokyo-based Nature Sage Salon, Yuko Nishio will be arriving in Los Angeles for the annual Indie Beauty Expo in January 2017. Nishio will attend the event to demonstrate her unique Japanese facials using NNNY products which are highly coveted by A-list celebrities and models in Tokyo who demand only the best in skin care and health.
Reserved for industry professionals, the press will be able to meet Nishio in person (and experience her facials) as she makes a very special and exclusive appearance at the IBE on Thursday, January 19th, between 10am and 5pm.
IBE 2017 - TRADE INDIE
California Market Center
110 East Ninth Street
Penthouse 13C
Los Angeles, CA, 90079
To attend please go to: http://indiebeautyexpo.com/attend/
ABOUT IBE 2017
Founded by celebrity esthetician, Jillian Wright, and entrepreneur, Nader Naeymi-Rad, the Indie Beauty Expo was established to help the fast-growing category of Indie Brands to connect with buyers, the press and consumers.
This is the second year in Los Angeles with over 100 brands attending. Some are returning brands and some are new, but all hold a common thread. They are all run by entrepreneurs who see a different path for beauty; one that is more mindful, more sustainable and better for all in the long run.
IBE 2017 Los Angeles will run from January 17th - 19th 2017, with the 19th open specifically for industry professionals and the press at the California Market Center.
For more information on IBE 2017 please visit http://www.indiebeautyexpo.com
ABOUT NNNY SKIN CARE
Founded by top Japanese esthetician, Yuko Nishio, NNNY Skin Care is at the forefront of Nano-Natural Anti-Aging Skin Treatment technology. Originally sold exclusively in Nishio's Nature Sage Salon, the exclusive line is now available in the United States. NNNY Skin Care has been featured on Hollywood's red carpet events including the Annual Golden Globe Awards and the Critic's Choice Movie Awards. All NNNY Skin Care products are fragrance free, colorant free and paraben free.
ABOUT YUKO NISHIO
Yuko Nishio is the NNNY Skin Care founder and celebrity esthetician to her own prestigious Tokyo-based Nature Sage Salon. She is the mastermind behind the glow of numerous A-list celebrities, models, and women in Japan who demand only the highest standards in skin care and health. A naturally charismatic woman of grace and humility, Nishio applies great consideration and care to everything she sets her mind to.
As once the CEO of a successful Japanese modeling agency, Nishio traveled extensively and found that her skin became extremely dehydrated. At the age of just 27, she was shocked at the signs of aging that had appeared on her face. She tried many expensive products but found that they were either heavily fragranced or filled with synthetic ingredients and did not perform well. In search for a solution, Nishio began to research botanical medicine and the effects that plants have on the body, both internally and externally.
Nishio came to the United States to do research at the Phyto-Aromatherapy Institute in Philadelphia where she learned how certain plant extracts and essential oils profoundly repaired damaged skin, as well as help prevent many of the visible signs of aging. Through extensive research, and certification as an instructor at the institute, Nishio gained first-hand knowledge of how botanicals protect and renew the skin.
In 1995, Yuko Nishio opened Nature Sage Aromatherapy Salon in Tokyo, a very exclusive spa where she would only take 2 clients a day on a referral basis and where its location is hidden from the public. In 2004, she launched NNNY Skin Care products, with proprietary Nano-Natural Technology, created from her 20 years of botanical and skin care research. The line was initially created exclusively for her spa clientele, but today, her products are known world-wide to A-List celebrities, royal family members, and makeup artists who care deeply about healthy radiant skin.
When asked about her mission in life, Yuko Nishio says, "I would like to give as many women as possible the gift of beauty and health, at any age." Today Yuko Nishio is pleased to be fulfilling that purpose.
For more information please visit nnnyskincare.com
For questions please email info(at)nnnyskincar(dot).com