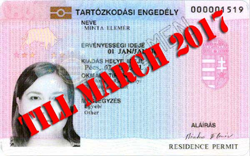 The fast track is still open till the end of March 2017.
Budapest (PRWEB) January 16, 2017
The Hungarian Government Debt Management Agency announced that the government will stop selling residency bonds after March 31st of this year, citing favourable developments in the country's financing conditions in the last year.
"Selling of residency bonds, played previously an important role, is not required in the future." wrote the Hungarian Government Debt Management Agency. Residency bonds were sold for more than 1 billion euro in the last 3 years.
The Hungarian Residency Bond Program is the most popular residency by investment program in Europe.The Program offers lifelong residence permit for the whole family since 2013. As Hungary is a member state of the European Union (EU) and also a Schengen country, people having Hungarian residence card may freely travel within Schengen zone without visa and border control and may also live and work in Hungary.
Hungary stands out from the crowd with its easy, fast and safe program. Investing of 300,000 euro into government bonds will result in a permanent residence permit within two months for the whole family.
"I am convinced that the Hungarian Residency Program was the best offer in Europe." said Residency Bond Program Ltd's managing director Laszlo Gaal, "The fast track is still open till the end of March 2017."
Hungarian Residency Bond Program is very popular, more than 4700 applicants entered the program, and over ten thousand people (including family members) have received Hungarian residence permits. The numbers above outperform the success of any other European residency and citizenship programs.
"We find that many people are looking to enhance their lifestyle by travelling or living in Europe. Some of them are willing to invest a considerable amount of money in obtaining European residency or citizenship." reported Kriszta Tasnadi, client manager of Residency Program Ltd.