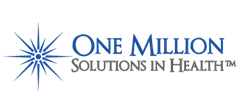 One of the most important things we provide, as the industry, is the coaching to vendors and scientists
Boston, MA (PRWEB) January 17, 2017
One Million Solutions in Health announces, as part of the completely re-engineered Drug Safety Technology Consortium™ (SafeTEC™), $3 million in investment towards 15+ TEC Validation Projects™. As a pre-competitive consortium, SafeTEC will be validating these new tools and assays, and their applicability in drug safety assessment, for the industry as a whole.
Through the SafeTEC community of like-minded biotech and pharmaceutical experts, the goal is to evaluate and then validate new solutions that will make drug safety and toxicology optimization for the industry as efficient as possible.
A partial list of the 15+ TEC Validation Projects slated to be validated include (download HERE to see the full list):

Med Chem in vitro CardioTox Assay for SAR
Idiosyncratic, drug-induced liver injury (IDILI) assay
In Vitro Neurite Outgrowth Assay for Peripheral Neuropathy
High Throughput Calcium Flux Assay in Human Cardiomyocytes (iPSC-derived)
In Vitro Liver Toxicity Biomarker Assay
Computational Proteome-wide Screening Platform providing cloud-based drug discovery and safety profiling
Computational Platform for Off-target Compound Profiling using Semantic Knowledge Graph Analytics
Converting Non-Soluble Compounds into Soluble Compounds
Development of Human Microglial Cells (iPSC-derived)
Building on a history of 40+ TEC Validation Projects, the Steering Committee and Subject Matter Experts set the direction and validation criteria for the projects, led by Charles Qualls, the SafeTEC Scientific Director.
"One Million Solutions in Health oversees the communication and coordination of the science we evaluate and validate. And probably one of the most important things we provide, as the industry, is the coaching to vendors and scientists to improve and accelerate the process of adoption … this can be a real win-win effort," Chuck Qualls, Toxicologic Pathology and Discovery Toxicology Expert, Retired Amgen Executive Director
To accelerate and improve drug discovery, the SafeTEC consortium has also added a new component to its program. That is, for any member company, One Million Solutions in Health will allocate resources to the consortium to evaluate and manage one company-specific, internal safety or toxicology validation project for free, for each pharmaceutical or biotech company.
As the industry partners work together on collaborative initiatives within the SafeTEC consortium, it is an opportunity for the industry to shorten the drug discovery process. Important goals are to pick the safest developable molecule faster, and to have access to assays that can provide fast, useful data to enable progression decisions. These are critical elements because in R&D there are far too many delays and failures due to not initially selecting a suitable molecule, and/or having insufficient data to judge real world significance of animal findings during development.
"Although there is a lot of scientific investigation going on in the safety area, there is still a large opportunity to translate these ideas into some tools that are useable in day-to-day decision-making. The goal is to be able to make more impressive mechanistic decisions. SafeTEC is the forum where the industry can make that happen," commented Dawn Van Dam, Executive Director and CEO of the non-profit One Million Solutions in Health.
Joining the SafeTEC consortium has numerous benefits for industry members, including:
1. Complete management of the TEC Validation Projects
2. Addition of internal corporate projects from biopharma organizations
3. Industry-vendor guidance documents
4. Access to new technology from 4000 Universities in 160+ countries; one-of-a-kind NIH Partnership; large worldwide database to source technology
5. Continuous vendor/scientist coaching and readiness prep
6. External funding maximization
7. Quick, efficient turn-around from start-to-finish for projects
8. Technology backbone to support data aggregation projects
The SafeTEC consortium is completely industry driven – and is housed and managed by One Million Solutions in Health so the industry members can completely focus on driving and evaluating the science. SafeTEC also facilitates the interaction of the industry with technology providers, to facilitate faster validations for both the industry and vendors/scientists.
About One Million Solutions in Health
The goal of One Million Solutions in Health™ is to shape health care by sharing solutions and, importantly, to accelerate the discovery, development and delivery ... of innovative cures, treatments and preventative measures for patients around the world.
In this next year, we will be reviewing 1000's of new solutions and new scientific discoveries. By engaging scientists, entrepreneurs, investors, innovators, industry experts, health care professionals, and patients across various disciplines, and from around the world, we can utilize the power of the internet to disrupt things in a positive and transformative way to accelerate the movement of new solutions and scientific discoveries from the scientist to the patient.
We are on our way towards accelerating high-potential innovations, catalyzing investment and increasing awareness of, and support for, transformative ideas to improve health and save lives. By facilitating efforts to ensure organizations can Connect, Learn + Share, Innovate and Collaborate, our vision is to improve health care delivery, accelerate life sciences research and share patient and consumer-focused ideas and solutions.
As a not-for-profit, we welcome your participation and are thrilled to have you be a part of this transformative journey!
Click here for more information regarding the SafeTEC™ consortium:
http://www.onemillionsolutionsinhealth.org/collaborate/safetech/
http://www.onemillionsolutionsinhealth.org/collaborate/signature-square/drug-safety-leaders-talk-about-safetec/
To Join the Consortium as a Pharma/Biotech, or Vendor/Scientist, contact:
Dawn Van Dam
Executive Director & CEO
One Million Solutions in Health™
dawn.vandam(at)onemillionsolutionsinhealth(dot)org
http://www.onemillionsolutionsinhealth.org