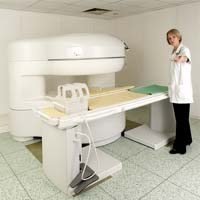 A multivariate analysis confirmed non-epithelioid subtype, non-surgical treatment, and high TLG as independent negative [mesothelioma survival] predictors...
Raleigh, NC (PRWEB) January 16, 2017
A new study of 201 mesothelioma patients in Hyogo, Japan finds that total lesion glycolysis (TLG), a tumor characteristic that can be measured by PET/CT imaging, can be a marker for mesothelioma prognosis. Surviving Mesothelioma has just published an article on the research. Click here to read the details now.
Scientists at the Hyogo College of Medicine reviewed the clinical characteristics and PET/CT scans of the study subjects including 38 patients who had undergone mesothelioma surgery.
According to findings published in a recent issue of the European Journal of Radiology, three factors seemed to be consistently linked with poorer mesothelioma survival.
"A multivariate analysis confirmed non-epithelioid subtype, non-surgical treatment, and high TLG as independent negative predictors," writes author Kazuhiro Kitajima with the Division of Nuclear Medicine and PET Center at Hyogo College of Medicine.
The authors say pretreatment FDG PET/CT scans, which are available at larger cancer centers, could "serve as potential surrogate markers" for mesothelioma prognosis.
"Just like diagnosis, accurate mesothelioma prognosis is vital to effective treatment planning, which is why we take an interest in any new information regarding potential new mesothelioma prognostic tools and pass it on to our readers," says Alex Strauss, Managing Editor for Surviving Mesothelioma.
To read the details of the new PET/CT study and the potential role of this technology in mesothelioma prognosis, see Predicting Mesothelioma Prognosis with PET/CT, now available on the Surviving Mesothelioma website.
Kitajima, K, et al, "Prognostic value of pretreatment volume-based quantitative 18F-FDG PET/CT parameters in patients with malignant pleural mesothelioma", January 2017, European Journal of Radiology, PP 176-183, http://www.ejradiology.com/article/S0720-048X(16)30370-9/abstract
For nearly ten years, Surviving Mesothelioma has brought readers the most important and ground-breaking news on the causes, diagnosis and treatment of mesothelioma. All Surviving Mesothelioma news is gathered and reported directly from the peer-reviewed medical literature. Written for patients and their loved ones, Surviving Mesothelioma news helps families make more informed decisions.