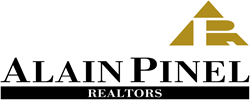 I'll work to grow our agent population in Marin and Sonoma by 25 percent over the next 12 to 18 months.
SARATOGA, Calif. (PRWEB) January 16, 2017
With an eye toward continued growth in 2017, Alain Pinel Realtors (APR) today announces the appointment of Tim Freeman as the brokerage's new vice president and office manager for its Marin and Sonoma county offices. Freeman's selection, along with that of Joanne Zavlaris as the new assistant manager for the Marin offices, is part of a larger commitment to the brand's planned agent expansion in the region.
"Marin and Sonoma are two of the most desirable counties for luxury home buyers in all of Northern California, and as the real estate market continues to evolve and change, we remain committed to adapting and expanding the reach of our brand to match the situation," explained Paul Hulme, president, founder and CEO of APR. "Tim is an extremely accomplished professional whose business acumen and talent development skills are top notch. He and his team will make a powerful contribution to APR's continued success."
Freeman most recently served as a director of Career Development for APR in the North Bay, and will apply that experience in the brokerage's efforts to recruit and expand its sphere of influence in both counties. Prior to joining APR, Freeman was a managing broker for luxury real estate brands in Chicago as well as in California's wine country where he successfully expanded each brand's market share. His earlier work includes time in the financial sector for several Fortune 500 companies. He was also the founder and principal of a successful boutique investment banking company in San Francisco that catered to technology clients.
"I'm proud to apply my career development and entrepreneurial experience to this new endeavor on behalf of APR," said Freeman. "As a new generation of home buyers and sellers – not to mention Realtors – come into the market, it's imperative to have a growth strategy ready to meet the challenges of the market. As I've been fortunate to do in the past, I'll work with a great team to expand our brand presence and grow our agent population in Marin and Sonoma by 25 percent over the next 12 to 18 months."
Freeman, a graduate of California State University Hayward with a degree in business administration, will be supported in this new role by Zavlaris, who brings to her new role an extensive knowledge of the Marin real estate market. She previously served as a top-producing Realtor in the region. Having worked with Freeman in her previous roles as a director of Career Development for APR, as well as an assistant manager in San Francisco, Zavlaris and Freeman have built distinguished reputations for their ability to attract and develop talent.
About Alain Pinel Realtors®
Alain Pinel Realtors (APR) is the sixth largest residential real estate firm in the United States and the largest privately owned residential real estate company in Northern California based on its closed-sales volume. The firm has 1,400 agents in more than 30 offices throughout Northern California. APR was founded in 1990 by CEO and President Paul L. Hulme, and is based in Saratoga, Calif. Visit us at apr.com, china.apr.com, facebook.com/AlainPinelRealtors, and @AlainPinel.