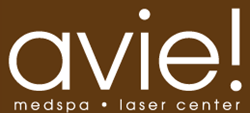 Leesburg, VA (PRWEB) January 18, 2017
AVIE! MedSpa and Laser Center is excited to introduce the "Before and After" Visualizer for Ultherapy®, a non-invasive treatment that uses ultrasound energy to tighten and lift loose, sagging skin on the face, neck, jawline, chin, brow, and chest. This exciting new visualization technology affords patients a "sneak peak" of their Ultherapy results before they undergo the treatment.
Using an actual photograph of the patient, this new technology creates a realistic depiction of a person's unique results by providing a digitally-generated "after" image of their Ultherapy treatment.
A non-surgical alternative to a facelift, FDA-cleared Ultherapy uses ultrasound imaging to target and deliver ultrasound energy directly to problem areas. Ultherapy can tighten from deep within the skin's foundation and promote new collagen growth for added elasticity, leaving skin looking younger and firmer.
The winner of PoshSEVEN's Best of Suburbia Beauty Award in 2016, AVIE! MedSpa and Laser Center is an Ultherapy Ultra Treatment Provider, which acknowledges AVIE! for providing a high number of Ultherapy treatments with exceptional outcomes.
About AVIE! MedSpa & Laser Center
AVIE! MedSpa & Laser Center has been offering the latest in cosmetic medical spa treatments in a relaxing spa environment in Leesburg, VA since opening in March 2009. MedSpa Owner and Master Aesthetician, Kim Marinetto, RN, in conjunction with Medical Director Khalique Zahir, MD and their highly skilled team of nurses, nurse practitioners and aestheticians, provide specialized cosmetic and aesthetic programs so each of their clients' needs are addressed on an individual basis with personalized follow-ups.
Aesthetic treatments at AVIE! have minimal to no downtime. Services include: CoolSculpting®, Vela® Shape III, Ultherapy®, Botox®, Juvéderm®, Juvéderm® Ultra Plux XC, Restylane®, Restylane® Silk, Restylane Lyft®, Voluma™ XC, Volbella®, Chemical Peels, MicroLaserPeels, Photo Facials, HydraFacial, Dermaplaning, Skin Tightening, Pro Fractional Skin Resurfacing, Laser Hair Removal, Professional Skin Analysis, PRP, Vitamin B12 shots, HD Brows, and Blepharoplasty by Dr. Zahir. With over 20 years of experience administering injectables, AVIE! has performed over 100,000 Botox and dermal filler treatments since 2009. AVIE! also carries physician level skin care and makeup. Consultations are complimentary, and financing is available. For more information please call 703-737-0197 or visit http://www.aviemedspa.com.
About Kim Marinetto, RN & Master Aesthetician
Kim Marinetto has over 20 years of experience as a Registered Nurse, and in the past seven years has focused her practice on cosmetic medicine, adding to her credentials a Medical Aesthetician Certification in 2006, along with additional certifications in Botox Cosmetic, Facial Fillers, Sclerotherapy, and various advanced laser systems. Kim is a Master Aesthetician in the state of Virginia. Additionally, Kim has done extensive training on laser technology and her coursework is recognized by the AMA.
About Khalique Zahir, MD
Dr. Khalique Zahir, Medical Director of AVIE! Medspa and Laser Center, graduated from West Virginia School of Medicine and is board-certified by the American Board of Plastic Surgery and The American Board of Surgery. Dr. Zahir practiced general surgery from 1992 – 1999 at West Virginia University and St. Mary's Hospital, then cosmetic, plastic, and reconstructive surgery at Vanderbilt University Medical Center from 1999 – 2001. Dr. Zahir also holds a Virginia Medical License and a Maryland Medical License. He has written over 20 articles published in national health journals and is an Assistant Clinical Professor of Surgery at VCU School of Medicine.