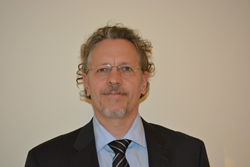 ..leadership that is marked by kinetic enthusiasm and bold strategic planning
Wakefield, Rhode Island (PRWEB) January 18, 2017
DEWETRON GmbH, an Austrian based company specializing in the development and manufacture of Industrial Test and Measurement Solutions, announces that after five years of successfully leading the company and launching DEWETRON's OXYGEN Software development group, Mr. Oskar Dohrau is stepping down as CEO in order to pursue the corporate challenges on which he thrives.
On January 1, 2017 Mr. Klaus Quint, who brings twenty-five years sales, marketing and business development experience in the International Test and Measurement Technology market and leadership that is marked by kinetic enthusiasm and bold strategic planning, succeeded Mr. Dohrau as CEO of DEWETRON GmbH.
Mr. Quint holds an MBA in International Business and Marketing from Wayne State University and a BS in Electrical Engineering from Hochschule Trier in Germany. Prior to accepting the office of CEO, Mr. Quint was the General Manager of DEWETRON Deutschland and most recently the COO of DEWETRON, Inc. in the United States.
Mr. Quint will manage the DEWETRON Group from his adopted country, the United States.