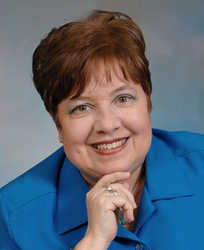 London, Ontario –
Canada (PRWEB) January 17, 2017 -- With a compassionate heart to help all of her clients meet their absolute potential, Carol Davies is the proud owner of Passion Motivator Coaching. Based out of London, Ontario, Ms. Davies is a qualified life coach, Find Your Passion motivator, NLP Practitioner, EFT Practitioner and Reiki Master. Through professional training and continual personal development, Ms. Davies encourages each and every client to remain positive and to continue working at their short term and long term goals, while supporting them during their advancement period.
On Thursday, January 19th, 2017 at 12 noon EST, Ms. Davies will be a guest on Empire Broadcasting Group where she will be sharing with her listeners about why it is great to use a coach to get through stressful and overwhelming situations. As a positive cheerleader, awareness raiser, and someone who helps their clients to maintain clarity and focus, coaches are beneficial when you need someone to boost your spirits and help you see a vision for your future.
While working and living in Geneva, Switzerland during the early 2000's, Ms. Davies completed her coach training at the Coach University (Coach U). Acquiring additional training completions such as Retirement Options, she has continued to strive to be a support for all age ranges. Using energy-based modalities such as NLP, EFT, Matrix Reimprinting as well as a Reiki Master, Ms. Davies integrated these practices into her office so her clients can make changes more easily. In 2006, she relocated back to Canada where she serves as a Passion Motivator. Ms. Davies is available by all means of communication; in person and via the telephone nationally and international as well.
To listen to Ms. Davies first interview on Empire Broadcasting Group from January 12th, 2017, please visit http://www.empirebroadcastinggroup.com/carol-davies-1-12-17-strategist-coach.
Remember to check back with Empire Broadcasting Group, http://www.empirebroadcastinggroup.com on Thursday, January 19th, 2017 at 12 noon EST for an interview with success strategist coach at Passion Motivator Coaching, Carol Davies. For additional information please visit their website at http://www.thepassionmotivator.com.
###
As experts gather together and empower the minds all over the world, Empire Broadcasting Group is there to encourage individuals to be leading professionals and succeed. Be sure to visit http://www.empirebroadcastinggroup.com where additional information on Empire Broadcasting Group can be found. For all media inquiries or for interviews, please contact admin(at)empirebroadcastinggroup(dot)com.