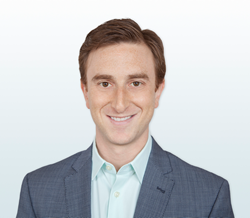 In some form or another, millennials still embrace literary media of all types, which means publishers still have an incredible opportunity to deliver honest value to this critical generation, said Peter Kozodoy, GEM Advertising's Chief Strategy Officer
New Haven, CT (PRWEB) January 17, 2017
The Digital Book World conference or DBW will be held in New York City from January 17–19, 2017, at the New York Hilton Midtown. Peter's company, GEM Advertising, is an international, award-winning communications and marketing agency. GEM has four offices located in New Haven, CT; Vancouver, BC; Boston, MA; and Chicago, IL.
Peter will be presenting on Wednesday, January 18, 2017, from 4:55 pm–-5:25 pm. His talk, entitled, "Honest to Greatness: What Do Millennials Believe About Marketing in the 21st Century?" is roughly based on his upcoming book by the same name. During his talk, Peter will be touching upon:

Using what millennials believe about marketing in the 21st century to promote reading, authors and books
Learning how well-known brands outside of publishing use honesty and transparency to win over millennials
Discovering the power of cause-related marketing, and how it can work for books
Innovating with a millennial mindset to amplify book media, reviews and social sharing
"With a pending book of my own on the horizon, I'm thrilled to be offering my expertise to the Digital Book World conference. In some form or another, millennials still embrace literary media of all types, which means publishers still have an incredible opportunity to deliver honest value to this critical generation," expressed Peter Kozodoy, GEM Advertising's Chief Strategy Officer.
2017 marks the eighth year of Digital Book World and a new direction for the event, now known simply as DBW. DBW represents a cross-section of the content industry, from presidents, CEOs, editors, marketers and publicists of large and small houses, newspapers, magazines and digital-only media firms, to agents, authors, booksellers, librarians and technologists. DBW is a leading source of news, analysis and education on the intersection of book publishing and digital media. It is a fast-growing community of publishing and digital media professionals, as well as the producer of the market-leading live event, DBW.
###
About Peter Kozodoy
Peter Kozodoy is an author, speaker, serial entrepreneur, and the Partner/Chief Strategy Officer of GEM Advertising. Peter's articles on business, leadership and entrepreneurship have appeared in Forbes, Inc. and The Huffington Post. His work at GEM has been featured in CNBC; Yahoo!; Bloomberg; Reuters; MarketWatch; International Business Times; the New York, Boston, and Chicago Business Journals and more.
His projects have earned Telly, Pixie, Communicator, Aurora, Davey and W3 awards in domestic and international branding, advertising and production. Peter has spoken for Microsoft, the US Department of Commerce, CEO Clubs of America, Chief Executive Peer Group and other organizations on topics like millennials, global advertising, user experience and more. To learn more about Peter please click here.
MEDIA CONTACT: JANEL NOBLIN, Janel(at)GEM-Advertising.com or 1-844-436-8326 X 709