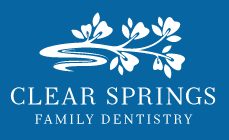 Kyle, TX (PRWEB) January 16, 2017
Dr. David McIntyre, of Clear Springs Family Dentistry, is now accepting new patients for pediatric dentistry in Kyle, TX, with or without referrals. Parents who postpone their children's first dental visits may be putting them at risk for poor dental hygiene habits and unnecessary health complications. Fortunately, early visits with Dr. McIntyre can help establish proper habits and ensure that harmful conditions such as cavities are treated promptly.
Dr. McIntyre is raising awareness of the proper age for children to receive their first dental checkup. The American Academy of Pediatric Dentistry recommends dental visits begin six months after children's first tooth erupts, or before turning one year old. These initial visits allow Dr. McIntyre to advise patients on correctly caring for their children's teeth, using fluoride toothpaste safely and making nutritional choices that lower their children's risk of oral health problems. Parents can also learn about addressing issues such as teething and thumb sucking. Just as importantly, early visits give Dr. McIntyre the chance to identify warning signs of problems such as cavities.
Infants may be at risk for a variety of oral health issues, including teeth grinding and malocclusion. These conditions can be harmful because they can negatively affect a child's ability to chew food and speak, and they can alter the space that is left for a child's permanent teeth to grow into. Fortunately, by visiting Dr. McIntyre for pediatric dentistry in Kyle, TX, parents can take the first steps to preventing cavities and any other oral health issues in a comfortable environment.
Parents who would like more information about Dr. McIntyre's services may visit the website of Clear Springs Family Dentistry at http://www.clearspringsdentistry.com. People who are ready to visit Dr. McIntyre for pediatric dentistry in Kyle, TX, can set up personalized consultations by calling the practice at (512) 268-4011 or by requesting an appointment online.
About the Practice
Clear Springs Family Dentistry is a general dental practice offering personalized dental care to patients in Kyle, TX. Dr. David McIntyre is a dentist who values building relationships with each of his patients to truly understand their unique needs and help them reach the healthy smile they deserve. Dr. McIntyre offers a wide variety of services including dental implants, cosmetic dentistry, periodontal treatments, dental crowns and pediatric dentistry. To learn more about Dr. McIntyre or the services he offers, please visit http://www.clearspringsdentistry.com or call (512) 268-4011 to schedule an appointment.