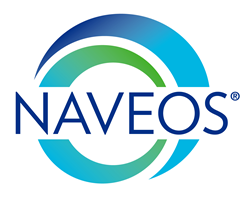 We are fortunate to have someone of her caliber at NAVEOS®."- Bob Esposito, NAVEOS® CEO
Sterling, VA (PRWEB) January 18, 2017
NAVEOS® is pleased to announce that Lisa Martin has been promoted from Vice President of Administration to Chief Operating Officer. Martin assumed this vital role January 15, 2017.
Martin has been with NAVEOS® since 2011 and will continue to advance NAVEOS® in ongoing analytics and technology services to broaden the company's portfolio of services and capabilities based on her background and years of service with NAVEOS®. She will ensure the financial strength and operating efficiency of the organization, thus aligning with the company's core mission of becoming the market leader in Government revenue enhancement services for hospitals.
Bob Esposito, Chief Executive Officer of NAVEOS® commented, "Lisa's proven track record of extraordinary achievement at establishing and streamlining business processes for increased scalability along with her tenure at NAVEOS® makes her a perfect fit for this role as the new COO. We are fortunate to have someone of her caliber at NAVEOS®."
About NAVEOS®
NAVEOS® is the proven leader in maximizing the value of governmental program reimbursements for healthcare providers. Since 2005, our superior approach to data analytics has enabled healthcare providers to receive the maximum value possible in DSH/340B reimbursement payments.
NAVEOS® has developed a fully integrated DSH/340B software solution with a national eligibility verification network for both Medicare and Medicaid data. This system, which is the most robust in the industry, uses sophisticated algorithms to match eligibility data with patient data, applies the most up to date Federal and State regulatory parameters, then builds comprehensive deliverables for supporting DSH/340B filings. By leveraging our state-of-the-art technology and unsurpassed domain expertise, we generate best-in-class deliverables that yield impressive value and achieve a stellar (99.7%) audit acceptance rate.
Our unparalleled results typically yield 2% - 6% more Medicaid patient days and often:

Allow healthcare providers to attain DSH/340B qualification;
Keep healthcare providers from falling out of DSH/340B; and,
Result in additional DSH reimbursement when following another vendor
Questions can be directed to NAVEOS® at info(at)naveosdata.com or (888)550-2708.