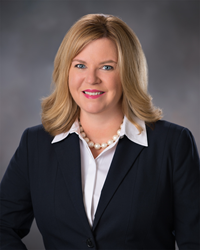 Shannon is one of the most proficient and credentialed valuation experts in any industry in the country, and certainly in the Southeast. We are eager for clients to experience the value she will bring to those interactions.
Knoxville, TN (PRWEB) January 27, 2017
PYA, a national healthcare management advisory and accounting firm, has announced that Shannon Farr is the latest Principal to join its executive team.
Specializing in healthcare valuation and marital dissolution litigation, Farr has experience in mergers and acquisitions, succession and estate planning, shareholder buy-in/buy-out, and litigation. She has performed valuation services for numerous healthcare entities including ambulatory surgery centers, home health agencies, diagnostic imaging facilities, skilled nursing facilities, physician practices, sleep testing facilities, physical therapy providers, and pharmacies.
Farr frequently serves as an expert witness and provides testimony in marital dissolution matters. She has valued entities involved in manufacturing and distribution; construction and residential real estate development; transportation; software and information technology; restaurants and bars; and early-stage development companies. In addition to her valuation experience, she has prepared rebuttals of plaintiffs' expert reports; developed business strategies to facilitate joint ventures between for-profit and non-profit healthcare providers; consulted on the distribution of marital estate; and provided accounting, audit and assurance, and tax services.
"Shannon is one of the most proficient and credentialed valuation experts in any industry in the country, and certainly in the Southeast. We are eager for clients to experience the value she will bring to those interactions," said PYA President Marty Brown. "PYA's success is attributable to our talented team of professionals, and we trust the addition of Shannon will continue that tradition."
"It is such an honor to work with PYA's team of talented and highly regarded professionals," said Farr. "PYA provides clients with a range of world-class services, and I'm delighted for the opportunity to contribute to that reputation."
Farr is a certified public accountant licensed in Tennessee and Alabama, and is Accredited in Business Valuation and Certified in Financial Forensics by the American Institute of Public Accountants (AICPA). In addition, starting in 2015, she was selected by industry peers to serve on both the AICPA Forensic and Litigation Services Committee and the Forensic and Valuation Conference Committee—a prestigious honor, as these groups are comprised of recognized experts who are committed to the industry.
"Having Shannon join our firm heightens our profile–she makes the third member of our team to have served on these AICPA valuation and forensics committees on a national level," said Brown. "This is a considerable achievement for any firm."
A frequent author and speaker, Farr also is involved with the American Health Lawyers Association, the Tennessee Society of Certified Public Accountants, the Chattanooga Women's Leadership Institute, the American Heart Association Circle of Red (2015), and is a past board member of the Signal Mountain Middle School Parent-Teacher Association (PTA) and past treasurer of Signal Mountain Youth Baseball and Thrasher Elementary PTA.
---
About PYA
For over three decades, PYA (Pershing Yoakley & Associates, P.C.), a national healthcare consulting firm, has helped clients navigate and derive value amid complex challenges related to regulatory compliance, mergers and acquisitions, governance, business valuations and fair market value assessments, multi-unit business and clinical integrations, best practices, tax and assurance, business analysis, and operations optimization.
PYA's steadfast commitment to an unwavering client-centric culture has served the firm's clients well. PYA consistently is ranked among the Top 20 healthcare consulting firms in the U.S. by Modern Healthcare. PYA affiliate companies offer clients world-class data analytics, professional real estate development and advisory resources for healthcare providers, comprehensive claims audits for self-insured Fortune 500 companies, wealth management and retirement plan administration, and business transitions consulting.
PYA assists clients in all 50 states from offices in Atlanta, Kansas City, Knoxville, Nashville, and Tampa. For more information, please visit http://www.pyapc.com.