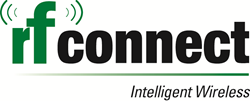 Predictable, ubiquitous wireless connection is not only a convenience for phone calls and data access at institutions of higher learning, it's also a critical component in public safety
FARMINGTON HILLS, Mich. (PRWEB) January 19, 2017
RF Connect, a national leader of enterprise wireless solutions, today announced that it has designed and installed in-building wireless communications systems in three buildings at a major Midwestern university.
Appropriate wireless communication technology, which can include cellular, Wi-Fi and public safety communication platforms, can help make universities safer as well as ensure access to learning platforms and voice and data applications.
University buildings often challenge wireless communications due to unusual architectural designs and the combination of older, legacy buildings and modern, high-efficiency buildings. Each can create different obstacles that can only be resolved with a comprehensive review of the existing structures, a complete understanding of the evolving wireless technology and an expert team to deploy the system correctly.
The ultimate solution is invariably a combination of several different wireless technologies working together to provide the coverage that would be impossible with any one acting independently. The design of the systems is a unique challenge and must be tailored specifically for each instance. There is no off-the-shelf, turnkey solution that could ever replace the individual designs that are required for each building.
"Predictable, ubiquitous wireless connection is not only a convenience for phone calls and data access at institutions of higher learning, it's also a critical component in public safety," stated RF Connect Executive Vice President Jeff Hipchen. "Staff and students at public and private universities must be able to receive alerts in the event of an emergency so they can take appropriate action. First responders must be able to leverage wireless communications to coordinate strategically. This wireless solution will help in all facets of communications."
About RF Connect
RF Connect is a global leader and innovator providing telecom/wireless services to design, optimize and manage high performance wireless networks. With an impressive portfolio backed by cutting-edge technology and top-notch teams with proven success in high profile and complex venues, RF Connect is at the forefront of world-shaping wireless technology. It provides network solutions to customers that demand the utmost in reliability, security and scalability across their wireless network infrastructures. For more information, visit http://www.rfconnect.com.