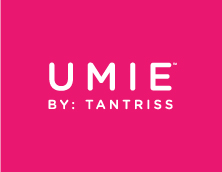 We are always in a hurry and sometimes we forget to be present in the moment, to relax and enjoy simple pleasures.
(PRWEB) January 18, 2017
Today, Tantriss launched UMIE, an innovative new pleasure toy designed to bring the ancient art of Tantra into the 21st century. Combining wireless technology with an elite design and an intuitive app, UMIE engages, excites and evokes pleasure for users from anywhere in the world.
Controlled by a 12-frequency/ 10 mode microchip, UMIE interfaces with its companion app (iOS and Android) to allow users to easily customize modes and change settings to match their personality, mood and pleasure style. UMIE's cutting edge microchip uses sensor technology, allowing full control of the device through the app. This provides individuals or couples with intense intimate experiences controlled by the touch of a button, near or far, shaping the future of sexual communication.
By activating the app, users can wirelessly control features anywhere in the world, including:

Adjust heat: increase the temperature up to 103 degrees,
Acoustic Mode: voice activation enables UMIE to respond to the speed/intensity of the user's voice,
Multimedia Mode: UMIE "dances" to any song/video in the user's smartphone or tablet,
Shake Mode: by simply waving the smartphone, shake the connected device to control UMIE's intensity,
Tantra Modes: Choose from 8 preset scenes from "Kama" to "Prana" and more,
Custom: users can draw a custom graph for UMIE to follow.
UMIE unites dual motors to provide seamless 360-degree stimulation throughout, to achieve high intensity. UMIE has a heatable body with the ability to reach temperatures of 103 degrees (36 degrees Celsius), controlled by the touch of a button. The contoured, ergonomic sleek design of UMIE is waterproof (submersible for up to 30 minutes) and covered in a body of safe silicon (tested to be in compliance with RoHS standards). UMIE comes equipped with a high capacity Lithium battery, fast charge and up to 4 hours of battery life.  
According to Suzie Michelle, Brand Strategist for Tantriss, "We are always in a hurry and sometimes we forget to be present in the moment, to relax and enjoy simple pleasures. If my Fitbit tells me to take 600 more steps, I try. If an app helped me to breath slower, be in the moment, it would certainly heighten my experience and perhaps lead me to bliss."
More than ever, people are looking for ways to involve pleasure into the digital environment.  Tantriss has developed a platform to make this digital connection personal and customized with plans to unveil a series of "In-APP" guided experiences with experts later this year.   
About Tantriss
Tantriss, a US adult pleasure brand, is dedicated to creating products that engage, excite and evoke pleasure - all with the highest standards in quality, innovative design and safety. Inspired by the ancient practice of Tantra, Tantriss aims to re-shape sexual communication with its app-based products, and is committed to growing a healthy community of users around the world. Tantriss also provides superior customer service and social privacy for all users.  For more information, visit http://www.tantriss.com.