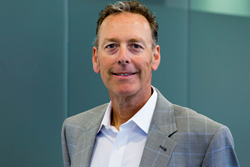 Irvine, CA (PRWEB) January 17, 2017
It is with deep sadness that we share news that Jamie Alai, our beloved friend, Partner and VP of Development, passed away over the weekend of January 14th.
Alai was recognized throughout the self-storage community, and played an important role in the design and construction of the industry's next generation storage facilities. Most recently, he designed and oversaw construction of Westport's flagship property located in Alhambra, CA and was the 2015 award recipient of MiniCo's Facility of the Year.
He was the first person brought onboard over 20 years ago by Westport founder and Industry Pioneer Barry Hoeven, and was instrumental in the company's growth and success over the years.
Drew Hoeven, Chairman of Westport Properties, said, "Jamie was an older brother to me. No day will go by that I won't think of him and all he did for Westport, his family, Barry and my family as well. He was truly one of the most kind hearted persons I have ever had the privilege of knowing. I will miss him dearly."
Jamie battled cancer for the last two years surprising many doctors with his strength and determination to battle this terrible disease much longer than they all anticipated. It speaks to his strength, commitment and character.
Jamie leaves behind his beautiful wife Julie and his two sons, Jeffrey and Jake, who are both in high school. He is greatly missed but, his impact on the Westport Family will undoubtedly live on in our hearts and memories. Our thoughts and prayers are with his family.
About Westport Properties - US Storage Centers
Founded in 1985, Westport Properties Inc. is the parent company of US Storage Centers (USSC) and owns and operates self storage facilities in 14 states. The Company is a fully integrated operator that develops, acquires and manages its own portfolio—additionally, the company provides third-party management services. As of February 2015, it has over 6.5 million rentable square feet under management and employs over 200 people. US Storage Centers is a founding partner of the 501(c)(3) Kure-It, a non-profit organization that raises money for underfunded cancer research, and Charity Storage, a 501(c)(3) that uses vacant storage units to raise money for local charities. To date, Kure-It has raised over $5 million and Charity Storage has raised nearly $220,000.