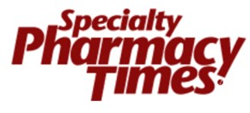 "We are proud to team up with two of the most innovative health systems in the country. Their work in integrated health care delivery is a model in which we strongly believe in, and aim to share with our audience" - Brian Haug
Cranbury, NJ (PRWEB) January 18, 2017
Specialty Pharmacy Times®, the specialty pharmacy industry's leading journal and most-read publication among specialty pharmacists and pharmacy professionals, has teamed up with Ochsner Health System and Vanderbilt University Medical Center through its Strategic Alliance Partnership (SAP) program, announced Brian Haug, president of Pharmacy Healthcare Communications, LLC, publishers of Specialty Pharmacy Times®. The partnership provides Ochsner and Vanderbilt pharmacy professionals with unlimited access to Specialty Pharmacy Times' print and digital content as well as their library of continuing education.
In making the announcement, Haug said, "We are proud to team up with two of the most innovative health systems in the country. Their work in integrated health care delivery is a model in which we strongly believe in, and aim to share with our audience."
Ochsner Health System, based in New Orleans, is the largest nonprofit health care system in Louisiana, providing numerous specialty services that range from cancer care to neuroscience and treats more than 600,000 patients annually through their network of 2,700 physicians.
Vanderbilt University Medical Center in Nashville, Tennessee, has a distinct reputation as a national leader in patient care, education and clinical research — including Monroe Carell Jr. Children's Hospital, Vanderbilt School of Nursing, and The Vanderbilt Kennedy Center — and is dedicated to research in developmental disabilities.
The SAP program is designed to share medical and scientific innovations in an open exchange of information among trusted peers. The expectation of the exchange is to help better serve the medical community. Topics covered will include best practices relative to practice-management strategies, treatment decisions and much more. For more information on the SAP program, please contact Colin Fishbein at 609.716.7777.
About Specialty Pharmacy Times®
Specialty Pharmacy Times® is a leading industry journal serving the business and practice of specialty pharmaceuticals and therapy. Published by Pharmacy Times®, the journal focuses on key areas surrounding specialty pharmaceuticals and the enhanced practice needs of pharmacists in this arena. The journal is available at http://www.SpecialtyPharmacyTimes.com. Specialty Pharmacy Times® is published by Michael J. Hennessy Associates, Inc., a leading provider of health care publications, research, information and education.