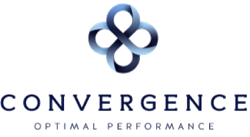 South Norwalk, CT (PRWEB) January 18, 2017
Convergence's Q4 2016 update on the Alternative Asset Management Industry provides detailed and original insights into the factors driving the alternatives industry. The company measures the overall health of the Industry by analyzing changes observed in 17,500+ Advisors, 53,000+ Private Funds and 6,000+ Service Providers.
The alternatives industry grew solidly across all segments and factors tracked by Convergence. More Advisors and Managers were formed who in turn hired more people and launched more funds. The number of Service Providers servicing the industry grew and, of course, the number of regulatory actions increased as well.
Hedge Funds "noise" garnered the most negative attention this year as a series of high profile closures, scandals and performance woes caused many investors to withdraw capital or suspend allocations to the asset class. While Managers in all segments grew, investors directed new capital allocations away from Hedge Funds and into Private Equity, Real Estate and Venture Capital.
"The transparency we provide Advisors, Service Providers and Institutional Investors with our Research, Surveillance and Analytics is helping each manage risk, grow and protect revenue and increase profitability," said John Phinney, Chairman and Co-Founder. "We are helping firms make better decisions with our data and giving them an alternative to the legacy options in the marketplace,'" added George Evans, Co-President and Co-Founder.
ABOUT CONVERGENCE
Convergence provides analytical data, benchmarking, custom research and advisory services to the Alternative Asset Management industry. The firm's data is unique because it is enriched by subject matter experts and provides best practices based on carefully selected peers. Convergence focuses on the Manager/Advisor infrastructure including Fund and Management Company accounting, investment operations, risk management, marketing, investor relations, tax, compliance, technology and the service provider infrastructure. Clients include asset managers, administrators, audit firms, financial technology firms, investment management consultants, prime brokers, custodians, investors, compliance firms, recruiting firms, colleges and universities and Institutional Investors. The Convergence approach creates value for clients by helping them research, understand infrastructure expenses, identify opportunities to increase market share, ensure practices are consistent with best in class peers, select service providers that best support strategic business goals, enhance investor due diligence efforts, perform difficult custom research and provide ongoing education.
For more information visit: http://www.convergenceinc.com or contact George Evans at gevans(at)convergenceinc(dot)com or 215-704-7100.
The full press release can be viewed on Convergence's website.