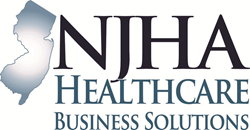 Care Navigator...a strategic way to address the current, and emerging, needs of our members, including value-based care, care transitions and patient engagement
Princeton, NJ (PRWEB) January 19, 2017
The New Jersey Hospital Association, the leading advocate for New Jersey's healthcare provider community, and Care Navigator™ powered by BluePrint Healthcare IT, announce the formation of a strategic alliance, offering the award-winning Care Navigator™ platform, as well as free education, to NJHA members.
Care Navigator™ is a shared care management and coordination platform. Providers and care managers/coordinators across the care continuum, including hospitals, skilled nursing, long term care and home services, can collaborate on care and transition plans. The platform helps the team efficiently manage care tasks and communication through automated and intelligent workflow, assessments, education and reminders.
"NJHA sees this partnership with Care Navigator™ as a strategic way to address the current, and emerging, needs of our members, including value-based care, care transitions and patient engagement," said Michael Guerriero, senior vice president of NJHA Healthcare Business Solutions. "Together, we're committed to helping NJHA members improve their quality of care while streamlining all of the critical tasks that support care delivery."
Vikas Khosla, president and CEO of Care Navigator™, powered by BluePrint Healthcare IT, shared in NJHA's enthusiasm, "We've been working with NJHA as a consulting partner, as well as with some of their members. As a company solely focused on the key issues that healthcare faces, we're very excited at the opportunity to bring our expertise and award-winning Care Navigator™ platform to the entire NJHA community."
"NJHA members are looking for ways to confidently engage in risk-based contracts, coordinate and manage care activities more efficiently, and enhance the communication and collaboration between provider team members as well as engage patients and their families. We believe Care Navigator™ is an outstanding solution to make that a reality in New Jersey," added Mike Squires, vice president of innovation and public policy for Care Navigator.
The first educational webinar in an exclusive webinar series for NJHA members is slated for Thursday, February 9, 2017 from 2:00-3:30 pm ET. Titled "Patient-Centered Care Transitions: Communication strategies, best practices and technology to stay connected across the care continuum," this topic will feature two care coordination experts who will share case study experiences and tips on how to translate disparate transitions of care processes and best practices into an operational model that can be digitized through a variety of technologies. Members can register online or via http://www.njha.com .
About NJHA
NJHA is a leader in advocacy, education, information and business services. It partners with its hospital, health system and post-acute care members so that they can better provide accessible, affordable and quality healthcare. NJHA offers its members and other healthcare providers an extensive portfolio of products and services, including customized cost management solutions, through its subsidiary, NJHA Healthcare Business Solutions. For more information, visit http://www.njha.com.
About Care Navigator™
The Care Navigator™ platform, powered by BluePrint Healthcare IT, is a shared care management and coordination platform that supports health systems, health plans, providers and regional health initiatives, including accountable care organizations, achieve the Triple Aim. A 2015 Microsoft Health Innovation Award winner within patient engagement, Care Navigator™ enables real-time, team-based care coordination, communication and collaboration across all channels – desktop and mobile – from inside the healthcare organization and across the community.
Care Navigator™ is available on the Cloud via desktop, tablet and mobile. It simplifies complex care management tasks and communication by activating care teams, patients and families to achieve targeted quality measures.
Care Navigator Inc. is a wholly-owned business unit of BluePrint Healthcare IT that produces, markets and implements the Care Navigator™ platform for clients nationally.
For more information, visit our website at http://www.mycarenav.com or follow us on Twitter at @mycarenav.