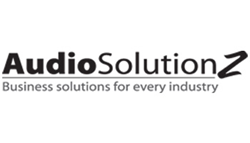 An effective transition of an ISO 9001:2015 based Quality Management System (QMS) is a great opportunity to "revamp" your existing management system and turn it into a high performing one
Durham, NC (PRWEB) January 18, 2017
AudioSolutionz will host a Live Webinar presented by noted expert Robert Jasper, titled "High Performance QMS - How to Pass Your Next ISO 9001 Certification Audit" on Tue, January 24, 2017. This session aims to explore the transition to an ISO 9001:2015 based Quality Management System.
A Quality Management System is meant to increase the overall quality in an organization. A QMS is the foundation for an organization to maintain processes, correct problems, and continually improve the processes within the organization. The goal of a QMS is to improve and change over time. Organizations that implement QMS are in pursuit of continual improvement and a certificate body can audit the processes. Preparing for the ISO 9001 Certification Audit includes those activities involved in a QMS and also offers the opportunity to implement procedures and processes that may have been missed during the implementation of the QMS.
The ISO 9001 certification can provide an assurance of quality and open up new markets. Understanding what the auditors are looking for in the ISO 9001 Certification Audit is of utmost importance. Certification auditors may find problems that need to be fixed, however, through the implementation of procedures for investigating and correcting the root causes of audit findings, an organization can move towards continuous improvement and eventually, and ISO 9001 certification.
Join expert Robert Jasper, in this extensive session to understand the new ANNEX SL structure of the ISO 9001:2015 standard, its principles, its requirements, and the stakes. Jasper will detail easy to follow steps to establish or transition to the new ISO 9001:2015 standard with the ultimate aim of pass the next ISO third-party registrar audit with zero findings. The session includes detailed practitioner instructions on how to avoid most of the pitfalls while implementing ISO 9001:2015 and provides valuable implementation and transition guidance. All the details is based on two actual 2016 case studies for ISO 9001:2015 QMS implementation and provide many useful tips and "dos and don'ts" for passing ISO 9001:2015 Third Party Registration Audits successfully.
For more information visit: https://www.AudioSolutionz.com/manufacturing/iso-9001-certification-audit.html
Get $30 off on our conferences and webinars. Use Code PRWEB30 on checkout (applicable for all purchases).
About AudioSolutionz
AudioSolutionz is the country's leading source of knowledge and training for professionals in the manufacturing sector. Our conferences and webinars on manufacturing sector are conducted by nationally renowned experts and consultants who provide a fresh perspective on industry issues and latest regulations in manufacturing. AudioSolutionz offers important updates, regulatory knowledge and compliance information on the hot topics in this sector. It has provided thousands of professionals in manufacturing departments the opportunity to get answers to their most complex questions directly from experts. To know more visit: http://www.AudioSolutionz.com