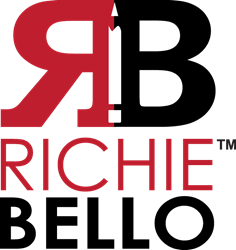 Sales Coaching Training Solutions
phoenix az (PRWEB) November 13, 2017
Last year the Richie Bello sales training agency gained a ton of positive reviews and exposure for being a world class sales training agency, and now in 2017 the Richie Bello Agency is not going to be resting on its laurels with positive moves already being made with the establishment of a second full training fixed ops facility in 3830 north 7th St. Phoenix Arizona 85014.
The Richie Bello sales training service has served most automotive dealerships since its inception, offering sales oriented services to help sales teams improve their services including workshops for Salesman Training for Selling Cars, The Internet Car Salesman Workshop, Converting Callers to Customers, and the much revered Corporate Training. Speaking in numbers, the Richie Bello agency has rendered 138 leadership courses, 289 sales courses, 12 H.R, and can count on 250 loyal customers.
Richie Bello boasts of some of the most elaborate, trained and highly skilled team one can find in one place. The team includes Tom Hern (responsible for developing training for automotive accounting), Richie Bello with a Honda Gold Master For 8 Years, and other names including Syd Micheal, Gary R. Herndon, Howard A. Moore, and more. A Google search on each of the names will probably draw up an impressive list of accomplishments to dwell on for every one of those names.
The official website for Richie Bello Sales Training agency is https://www.richiebello.com/, sales training is just as important as making sales so you know the agency to hit up when you are ready to improve your sales team.