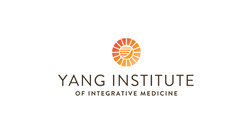 Bryn Mawr, Pennsylvania (PRWEB) January 18, 2017
The epidemic of abuse, addiction, and overdose from opioids is a national crisis that now claims the lives of more than 28,000 Americans each year. Eighty percent of those overdose deaths involve opioids, including prescription painkillers, heroin, and fentanyl. Dr. Jingduan Yang, an expert and author in Integrative and Chinese Medicine, offers solutions with non-drug therapies for treating the root causes and side effects of drug and substance abuse.
"The opioid epidemic is a significant social and public health challenge. It requires the immediate attention of integrative health physicians to offer treatments addressing the root causes of addiction including pain management, mental illness, and overuse of prescription medication," shared Dr. Yang of Yang Institute of Integrative Medicine, formerly Tao Institute of Modern Wellness http://www.taoinstitute.com. "My expertise in Chinese and integrative psychiatry will significantly help motivate patients to reduce opioid use, dependence and overdose."
To launch his mission to fight drug abuse and overdose, Dr. Yang will host a series of events addressing alternative, non-drug therapies for treating physical and mental issues of individuals in various stages of recovery. His first event in 2017 is Monday, February 6, 7pm-9pm at The New Leaf Club, a sober recreational center dedicated to education, enlightenment and entertainment based on the belief that it takes a community to build whole, healthy individuals. The New Leaf Club is located at 1225 Montrose Avenue in Bryn Mawr, Pennsylvania. The event is open to the public on a first come basis. For more information call (610) 525-1711.
"I came to Yang Institute because of my conditions of PTSP, drug addiction, depression, anxiety, and suicidal thoughts. I couldn't leave my home due to excessive anxiety. I couldn't function in the world. I suffered sadness, despair, insomnia, and fits of rage. I have been treated with acupuncture and other non-drug therapies. Now my mood has lifted, my anxiety and depression has lessened, I have overall better health, and my sleep has improved. Dr. Yang is brilliant, insightful and kind. It has been one of the best experiences of my life." ~ Jill, Patient
The alternative, non-drug therapies Dr. Yang and his team specializes in are offered in the clinics on the Main Line, in Philadelphia and in Marlton, NJ and include:
Acupuncture: One of the most distinguished healing sciences of traditional Chinese medicine, acupuncture taps into microscopic energy levels and is a powerful intervention for emotional and mental health. Acupuncture heals many issues associated with substance abuse including chronic pain, detoxification and withdraw, anxiety and depression, and overall brain health. Research has shown that acupuncture effectively balances neurotransmitters, releases natural painkiller endorphins and helps to regulate the brain. http://www.taoinstitute.com/acupuncture/
QEEG/Neurofeedback: QEEG assesses the underlying mental dysfunction that often leads to substance abuse and determines the damage caused by drugs. Neurofeedback is a non-drug therapy that relieves the cognitive and executive functions damaged by drug use and improves mood regulation and response to stress. The combination of these modalities trains the brain to focus and memorize, to plan and execute; and to maintain emotional and behavioral balance through brain peak performance training. http://www.taoinstitute.com/neurofeedback/
Advanced Nutrient Therapy: Comprehensive testing for common biochemical imbalances due to genetic pre-dispositions and environmental issues identifies the underlying nutrient deficiencies an individual may have that makes them vulnerable to addiction. Nutrient therapy revitalizes brain and mental functions by balancing methylation, rebuilding healthy membrane of neurons, restoring metabolic function with customized oral, intramuscular and intravenous infusions with nutrients, minerals, essential fatty acids, amino acids, and antioxidants. Common deficiencies include magnesium, zinc, and vitamin B & D in addition to pyrrole disorders, copper overload, inflammation and poor oxidation. http://www.taoinstitute.com/methylation-disorders/
Detox: We detoxify and cleanse the body and the brain by offering diets, oral, intramuscular and intravenous therapies.
TMS: We regulate and optimize the mood using FDA approved Transcranial Magnetic Stimulation (TMS) therapy for people with resistant depression. TMS is also used off label for PTSD, anxiety, obsessive and compulsive disorders, bipolar, migraines, chronic pain, Parkinson disease, autism and ADHD.
Chinese Herbal Medicine: We specialize in Chinese herbal remedies to treat mental illness. This time-tested medical system effectively improves blood circulation, balances neurotransmitters and immune function; regulates hormones through improving energetic functions of the body and the brain.
Medication Management: We manage and monitor existing medications to maintain maximum efficacy with minimum side effects. We carefully select medication based on your genetic make-up, neurotransmitter imbalance and life style.
Psychotherapies and Neuro-emotional Techniques: We offer psychotherapies using CBT to correct cognitive distortions that cause depression and anxiety, and neuro-emotional techniques (NET) to desensitize emotional trauma that has been affecting our patients unconsciously physically, behaviorally and emotionally.
About Yang Institute of Integrative Medicine:
Dr. Jingduan Yang is a 5th generation Chinese medicine doctor, neurologist, board-certified psychiatrist, acupuncturist, and integrative medicine physician who founded Yang Institute of Integrative Medicine, formerly Tao Institute of Modern Wellness, in 2004. He and his team of physicians and providers who specialize in mental health, primary care, integrative medicine and Chinese medicine work together to identify and treat the root cause of disease. Through comprehensive diagnostic techniques such as medical exams, quantitative EEGs, and specialty lab tests, Yang Institute uses integrative treatment approaches that combined cutting edge medical technologies to traditional treatments to help patients. Treatments like psychotherapy, TMS, quantitative EEG based neurofeedback therapy, bio-identical hormone therapy, acupuncture, IV therapy, meditation, and lifestyle and nutritional counseling, are used individually or combined and are customized based on the specific conditions of each patient.
Yang Institute of Integrative Medicine, headquartered in Bryn Mawr, PA, also has offices in Philadelphia and Marlton, NJ. Inquiries and appointments are available by calling (610) 520-1128 or visiting online at http://www.TaoInstitute.com.
###
Press Contact: Leslie Padilla / LPPR / 267-800-4316 / lppr@icloud.com