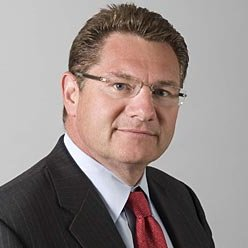 "I am looking forward to my association with Red Rock Strategic Partners. Their commitment and success in helping organizations and people grow is consistent with my desire in helping others."
ATHENS, GA (PRWEB) January 19, 2017
Red Rock Strategic Partners is pleased to announce the recent hire of Steven Stroker, who will join the Red Rock team as Senior Partner. Steve, who most recently served as Regional Director for R.W. Baird, will be leveraging his 35 years of experience and roles to help Red Rock's clients achieve their business objectives.
"I am looking forward to my association with Red Rock Strategic Partners," Stroker said. "Their commitment and success in helping organizations and people grow is consistent with my desire in helping others."
Matt Johnston, CEO of Red Rock said, "Our organization has made a commitment to not just providing our clients with business strategy but really working side by side to drive execution and deliver change and results. To accomplish this objective, our team has to be made up of professionals who have held positions in these firms and come with a track history of experience and success. Steve brings 35 years of experience in multiple key business roles within the wealth management space. More importantly, he comes with a passion for the business and tremendous integrity. I could not be more excited for Steve to join our team".
Prior to serving as Regional Director at R.W. Baird, Steve spent nearly 25 years at Smith Barney and Morgan Stanley. Steve was a financial advisor, branch manager, complex director and regional director. He also served as Head of Professional Development for Morgan Stanley.
Steve graduated from the University of Illinois with a B.S. in Finance and Economics. He received his Master's in Management from Northwestern University Kellogg.
Red Rock Strategic Partners works with distinct markets which include financial institutions and middle market privately held firms. They are recognized as an extension of the management team focused on accelerating profitable growth, maximizing business value and addressing ongoing business and personal issues of the owners and leaders.
For more information, please contact Jessica Mobley at 706-319-7255, email jmobley(at)redrocksp(dot)com or visit the Red Rock website at http://www.redrocksp.com.