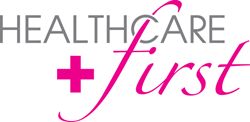 HEALTHCAREfirst had an outstanding year in 2016. We continue to mature and innovate, confirming our position as the first choice solutions provider for home health and hospice.
Springfield, MO (PRWEB) January 26, 2017
HEALTHCAREfirst, the leading provider of Web-based home health and hospice software, billing and coding services, and advanced analytics, announced that it closed 2016 with one of the strongest 4th quarters in corporate history.
"HEALTHCAREfirst had an outstanding year in 2016. We continue to mature and innovate, confirming our position as the first choice solutions provider for home health and hospice," said J. Kevin Porter, HEALTHCAREfirst President and CEO. "We are on track with key strategic initiatives and development projects, and I believe 2017 will be a banner year for our company, our employees, and our customers."
HEALTHCAREfirst has set its sights on a number of initiatives in 2017 to proactively address the growing needs of its customers to increase profit margins, improve quality of care, and effectively addressing compliance requirements in light of changing reimbursement models, heightened regulatory scrutiny, and increased transparency into quality. Initiatives include:

Considerable investment in product and service development, including expansion of partner interfaces
Providing a unique, high-touch service experience through enhancements to implementation, training, and support programs
Additional staff across the organization to accommodate continued growth while maintaining focus on superior service and support
Steve Sablan, Senior Vice President of Products for HEALTHCAREfirst stated, "We are laser focused on innovating our products and services. We look forward to working hand in hand with our customers to give them the solutions they need for success in 2017 and beyond. There are so many exciting things happening at HEALTHCAREfirst, we are definitely a company to watch this year."