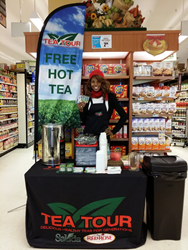 Customer experience has become increasingly important to brands seeking to solidify their image. This means event staff and brand ambassadors are increasingly valuable as market researchers who can support your overall marketing and branding objectives.
New York, NY (PRWEB) January 20, 2017
At some point, most people will have a negative customer experience. Perhaps it takes hours to get through to someone on the phone (ugh!), or an employee is rude – or marketing information presented by the company is vague, uninspired, or mired in difficult terminology. All of these result in an uncomfortable experience that can leave a bad taste in one's mouth. And with customer experience becoming an increasingly important brand differentiator, many forward-looking companies are devoting more resources to monitor it, specifically in the form of brand ambassadors and event staff. This article will give 4 tips on how to utilize event staff as more than just "pretty faces."
Companies often think their internal teams are the best at promoting their products and services, with brand ambassadors as people who can pass out promotional items and say a few words to attract attention, but they are so much more than that. Because they are specifically trained to create positive interactions and goodwill with consumers, event staff add something that internal teams often cannot; personalization, brand loyalty, and market interest. While internal teams might know more about a company's products and services, they don't always add the kind of "personal touch" that energetic, friendly brand ambassadors do, and may not be able to garner important data as such. It is for this reason that brands like Google, Sierra Mist, and Oxygen choose to use brand ambassadors for their promotions, trade shows, and experiential marketing campaigns.
In this article we talk about the importance of recap reports, what can be learned just from a picture, surveys, and the overall consumer interactions. Click Here to read, learn, and take action!
***
All Aces Promotional Staffing is an award-winning event staffing agency that has been helping clients create positive brand experiences since 2007. Dedicated to providing top-notch talent for events and experiential marketing campaigns across North America and Europe, All Aces prides themselves on their unparalleled personal attention to clients and staff. Clients include everyone from marketing and PR firms to Fortune 500 companies. Don't gamble with your staff!