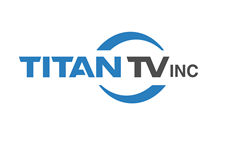 Cedar Rapids, Iowa (PRWEB) January 19, 2017
With the ongoing Reverse Spectrum Auction, TitanTV, Inc. reminds broadcasters of two free products, Antenna TechSpecs and Signal Area Map, that allow stations to better visualize their signal coverage areas before and after the Federal Communications Commission's auction off a portion of the broadcast TV spectrum.
Antenna TechSpecs
Up-to-date technical data about a broadcaster's transmitters is vital to ensuring its coverage area is accurate. Antenna TechSpecs is designed to allow a station's engineering staff to periodically review, validate, and, if necessary, update the technical parameters of its antennas.
In addition to listing each antenna's technical details, the application also contains an interactive coverage map. This feature allows authorized users to selectively view the areas served by individual translators as well as the combined area covered by all of its transmitters.
Signal Area Map
TitanTV's Signal Area Map application allows a station's personnel to view a detailed map of its signal coverage area and its geographic and market boundaries. To ensure accuracy, coverage maps are updated each month with the latest technical data gathered from Antenna TechSpecs and other sources.
The use of graduated colors on the map provide a visual sense of signal strength throughout the coverage area. The maps allow a station's engineering and sales staffs to discover where its signal reaches within its designated marketing area.
For access to these free products, contact TitanTV at info(at)titantv(dot)com or call 1-800-365-7629.
About TitanTV, Inc.
An independently-owned company located in Cedar Rapids, IA, TitanTV provides television viewers with consistent, high quality program and channel information that they are able to find on local broadcasters' websites, http://www.titantv.com or http://www.antennaweb.org. Their products ensure that businesses serving those viewers can manage and deliver such information in the most efficient way possible by using powerful tools that enable television broadcasters to maintain their stations' schedules efficiently and economically. TitanTV's products and services are backed by a friendly and knowledgeable staff that provides the best service and support in the industry. TitanTV's corporate website is located at: http://www.titantvinc.com/
More information about TitanTV and its products and services is available at info(at)titantv(dot)com.