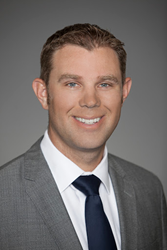 Las Vegas, NV (PRWEB) January 18, 2017
Progressive Dental's CEO and founder, Bart Knellinger, will speak at the National Association of Dental Laboratories (NADL) Vision 21 meeting on the latest advancements in dental marketing. The event will take place on January 19-21, 2017 at the Palms Casino Resort in Las Vegas, NV. Knellinger will share how to effectively harness the latest dental marketing techniques, including social media marketing, to see business success in 2017.
The Vision 21 meeting brings prominent members of the industry together to present on proven business management strategies that will prepare them for the new year. Growing both professionally and personally, attendees will learn how to expand their business using the latest dental laboratory marketing and advertising methods.
Knellinger founded Progressive Dental in Clearwater, FL in 2009 to offer comprehensive, innovative marketing and dental practice growth techniques. Today, renowned as a leader in dental consulting and ranking on the Inc. 500 and 5000 lists, the firm guides industry leaders to unforeseen growth.
As part of his presentation, Knellinger will touch on cutting-edge strategies for effective dental marketing including internal and external techniques and how to connect and communicate with ideal target markets. With over 78 percent of the United States population having at least one social media profile, social media marketing has quickly become a key component of leading marketing campaigns in the industry. Knellinger will provide a fresh perspective to utilizing this new opportunity to see real growth.
To learn more about Progressive Dental and the services they offer, call 727-286-6211 for a complimentary social media marketing or dental marketing consultation. To learn more about Knellinger or ask him to speak at a future event, visit http://www.progressivedental.com.
About the Company
Progressive Dental (PD) is a one-stop consulting firm specializing in marketing and promoting dental professionals through individualized marketing campaigns, practice development, continuing education, advertising and more. PD has become one of the fastest growing companies in the industry, due to constant innovation, growth and long-term client retention, and ranked on the Inc. 5000's list of fastest growing private companies in America in 2016, and on the Inc. 500's list in 2014 and 2015. The company has partnered with some of the largest dental organizations in the country, and continues to offer its full-range of services to dental clinicians around the world. For more information about Progressive Dental please visit the website at http://www.progressivedental.com or call (727) 286-6211 to schedule a complimentary dental marketing consultation.