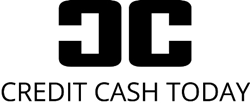 Las Vegas, Nevada (PRWEB) January 20, 2017
"Credit Cash Today" A Las Vegas, NV based company has changed the way people will borrow cash moving forward. "Credit Cash Today" of Las Vegas created a service called "Credit Conversion". A "Credit Conversion" is similar to a credit card cash advance however most credit cards only allow an advance of $300 to $500 with extremely high interest rates and transaction fees. With a "Credit Conversion" consumers are charged a one-time low conversion fee and the Credit Card interest rates will not increase as they do with all cash advances. With a "Credit Conversion" consumers can convert up to $4,000 of their available credit to cash per transaction, regardless of their cash advance limit. Consumers can even use the same card again to convert more credit to cash once the initial transaction has been completed. This is great news for people that have available credit on their credit card but need to use their credit as cash. This new service of a "Credit Conversion" is great for small business owners that need cash to get through a slow period. The service also works well for people that need cash for a down payment whether it's to rent an apartment or home or to finance a car, or just to get through a rough month when you need cash to pay bills.
This new service will make standard credit card cash advances obsolete, the service of a "Credit Conversion" will be the new norm when it comes to borrowing cash. This service is also pulling those customers that have credit cards away from personal loan companies as these companies often charge astronomical fees to borrow a small amount of cash which is intentionally designed this way to keep people in debt for as long as possible. Another added benefit; a "Credit Conversion" will allow a longer period to pay back the debt as consumers only have to make their minimum monthly credit card payment once the "Credit Conversion" has been completed.
It is amazing that a company is finally taking a stand against high interest rates and difficult lending requirements. Consumers no longer have to jump through hoops to get access to cash as they would when trying to take out a loan. The process is quick and easy and only takes 3-5 business days from the time the transaction is initiated. All that they require is that consumers have a credit card with the available credit that they desire to convert to cash plus their low service fee. The Credit Card would need to be in the same name as the consumers' state issued ID. A bank account under the same name would also be required to have the funds deposited into. The service fee is a flat 10%, which is paid once at the time the transaction is initiated. They do not charge recurring interest or force consumers to make weekly payments putting people further and further in debt. Once the transaction is complete all consumers have to do is make their monthly minimum payment to their credit card company.
"Credit Conversion" can save consumers thousands of dollars over the life of the loan and save time and energy as the process is quick and easy and gives consumers access to higher amounts of cash. If you need cash and have a Credit Card with available credit it only makes sense to use "Credit Cash Today" of Las Vegas NV.
http://www.creditcashtoday.com/
https://www.instagram.com/creditcashtoday/?ref=badge