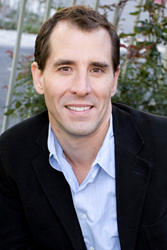 Open Hiring fundamentally disrupts traditional HR practices by investing in bringing people in rather spending to screen people out.
San Francisco, California (PRWEB) January 19, 2017
Greyston Bakery president and chief executive officer, Mike Brady, has been announced as a keynote speaker at Conscious Capitalism 2017. The ninth annual conference—promoting business as force for good to elevate humanity-—will be held in Philadelphia, April 18-20.
Conscious Capitalism 2017 is a three-day event designed for CEOs and their executive leadership teams, entrepreneurs, the consultants and coaches who support them, and anyone interested in learning more about Conscious Capitalism. In addition to riveting keynotes, the conference will feature more than thirty 75-minute practicums delivering practical tools and best-practices to help attendees apply Conscious Capitalism principles to everyday decisions.
As the first registered benefit corporation in the state of New York, Greyston Bakery is an exemplary company practicing Conscious Capitalism. Greyston is heralded by consumers for its decadent brownies, which are also the featured ingredient in Ben & Jerry's Chocolate Fudge Brownie and Half-Baked™ ice cream flavors. However, it is the company's innovative Open Hiring™ Model that is setting the bar for what it means to be a responsible business in the 21st century.
As Brady explains it, "Open Hiring fundamentally disrupts traditional HR practices by investing in bringing people in rather spending to screen people out. Open Hiring creates opportunities for people who have often been excluded, filling jobs without judging applicants. No questions asked. Period."
Brady's keynote will demonstrate how Open Hiring can help businesses, communities and local government better work together to reverse generations of poverty and unemployment. Representatives from Greyston will also lead one of the conference practicums on how to implement Open Hiring into existing businesses.
Over the years, Conscious Capitalism conference keynotes have inspired thousands of attendees to start or evolve heroic examples of free enterprise. Previous speakers include: Tom Gardner, co-chairman and CEO, The Motley Fool; Daniel Lubetzky, founder and CEO of KIND; Melissa Reiff, CEO of The Container Store; Eric Ryan, founder of method; Dov Seidman, CEO of LRN; and Simon Sinek, best-selling author of "Start with Why."
Conscious Capitalism 2017 will be held at the Sheraton Philadelphia Downtown, April 18-20. To register, please visit ConsciousCapitalism.org/cc2017. Early bird discount offered through January 31.
About Conscious Capitalism
Conscious Capitalism, Inc. is a 501c3 nonprofit organization dedicated to elevating humanity through business. The practice of Conscious Capitalism includes implementing the tenets of Higher Purpose, Stakeholder Orientation, Conscious Culture and Conscious Leadership. The organization produces transformational events, workshops, publications and academic research, and supports a growing network of Conscious Capitalism Chapters around the world which serve as communities of inquiry for business leaders, entrepreneurs, coaches, consultants and others interested in advancing the Conscious Capitalism movement. Founded in 2010, Conscious Capitalism, Inc. is headquartered in San Francisco.
###