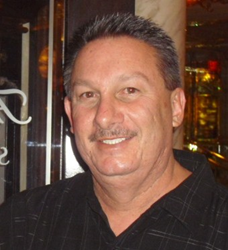 Being involved in a company that is growing is very rewarding. Employees are valued here...
Los Angeles, CA (PRWEB) January 19, 2017
When it comes to killing bugs, it's not enough just to have the spray to do it. At ECOLA Termite and Pest Control, they not only take their industry to a new level with effective alternative treatments, but they focus on hiring good people who are willing and eager to become experts you can trust. The company's newest member and Operations Manager, Mike Sprague, loves ECOLA's approach to creating treatments that are tailored to each customer's wants and needs, saying, "customers come first here along with our employees, and I am in awe of that kind of practice."
Never heard of ECOLA? Inspired by the deeply personal cause of a child that struggled with asthma and allergies as a result of traditional household contaminants, the owner of ECOLA, Susan Fries has led the green revolution in pest control. Winner of the Los Angeles Daily News' annual "Best Of" reader voting competition for the third year in a row, ECOLA is known for its persistence and determination when it comes to effectively treating termites and pests in homes and businesses.
In utilizing alternative green solutions, ECOLA's expertise regarding how to kill ants, how to kill bed bugs, how to kill roaches, and other household pests effectively has continued to be a strongpoint for both old and new customers.
A prior Sales Manager and General Manager at Terminix for 9 years, Mike appreciates the value ECOLA places on its employees. When asked what attracted him to become apart of ECOLA's expanding team, he believes "being involved in a company that is growing and to be a part of that growth is very rewarding. Employees are valued here. Where I came from they were not valued, they were just a number."
Mike isn't the only one happy about his decision to apply for a position at ECOLA. Mike's wife looked up the ECOLA Website and also read up on 'The Termite Lady' and her accomplishments in and outside of ECOLA," and was nothing short of impressed. Because of his expertise and commitment to service, Mike had two other job offers that he had put to the side in hopes of ECOLA's team. When he was hired, Mike's wife was ecstatic to see how happy he was, exclaiming there was an "instant change for the good…in a company that cares!"
Hiring great people is a major part of what has made ECOLA so successful over the past number of decades. Not only are ECOLA's professionals the experts in rodent control, pest control and termite control, but they are also passionate about what they do. When asked what he was most excited about in his new position, Mike tells us " I love the fact that I came into this company and they have so many great employees already. They are very eager to learn and do a good job. The culture is good and I feel 'The Termite Lady' has the company positioned to go from Good to Great."
Looking for a new position in this rapidly growing company? ECOLA is hiring! If you have a passion for helping others and care about the use of green alternatives to protect homes and families, then this is the place for you. Whether you have a decade of experience or are just beginning your career search, ECOLA is looking to train any skill level and could use someone like you! If you are interested in a position at ECOLA, please make sure to call (800) 332-BUGS or visit their website http://www.ecolatermite.com for more information.