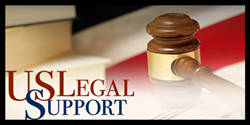 On occasion, there would be a network outage and Harvester's automatic resume feature made the data collection possible with minimal difficulty.
Murray, Nebraska (PRWEB) January 24, 2017
Founded in 1996 with more than 60 offices, U.S. Legal Support provides superior court reporting, record retrieval, litigation, US Legal Support e-Discovery Services and trial services to major insurance companies, corporations and law firms. More specifically, eDiscovery Services include human capital, excellent project management, up-to-date facilities and robust technology solutions to serve clients in the best way possible.
Jason Park, Director of Forensic Services at U.S. Legal Support, provides invaluable expertise based on 19+ years of Computer Forensics, eDiscovery, Litigation Support, Project Management and Programming experience. Presently, Jason manages digital forensic examination and data collection practices for U.S. Legal Support nationwide.
This case study highlights US Legal Services history, Jason Parks contributions, and e-Discovery data collection success using Pinpoint Labs' Harvester.
Click here to preview the full case study, "100 Terabyte Data Set Reduced to 500 Gigabytes for Client of U.S. Legal Support,"
For additional information regarding U.S. Legal Support, Inc. visit http://www.uslegalsupport.com. For additional information regarding Pinpoint Labs or Pinpoint Labs' products, visit http://www.pinpointlabs.com.