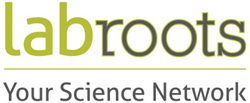 Yorba Linda, Ca (PRWEB) January 19, 2017
LabRoots, the leading provider of interactive virtual events for tech innovators, engineers, and scientists from around the world, announces the launch of its newly redesigned website. The sleek new design of the site offers users a quick and easy portal to research breakthroughs and trending news, vital information on upcoming virtual events and webinars, all while staying connected and collaborating with others in their fields.
The website, designed with the user in mind, has a clean, intuitive layout and design. The new top menu and side bar make it easy for users to find news and events, giving users quick access to the things that matter most to them. The improved functionality and enhanced features of the LabRoots site promote its mission to provide relevant educational information and create connections among members to enable collaborations and virtual learning.
"Our goal with this new website is to provide our users an easier way to learn, collaborate, and explore emerging research and discoveries through the LabRoots platform.," said Greg Cruikshank, founder and CEO of LabRoots. "The new website is now mobile-friendly and gives better access to LabRoots services and solutions, allowing visitors to browse trending articles, catch up on the company blog and participate in webinars on the go."
LabRoots users can expect regular updates on virtual events, webinars and trending news. With its series of webinars, virtual events and customized virtual event platform, LabRoots has secured strategic partnerships with the industry's cutting edge companies, producing more than 1,500 educational webcast in 2016 alone. Users can now read, register and participate seamlessly with their computer, tablet or mobile device.
LabRoots is continuously evolving and adding new features to the platform, making it easier to connect with other like-minded researchers. To learn more about LabRoots, its platform and upcoming events, visit: LabRoots.com.
ABOUT LABROOTS
LabRoots is the leading scientific social networking website and producer of educational virtual events and webinars. Contributing to the advancement of science through content sharing capabilities, LabRoots is a powerful advocate in amplifying global networks and communities. Founded in 2008, LabRoots emphasizes digital innovation in scientific collaboration and learning, and is a primary source for current scientific news, webinars, virtual conferences, and more. LabRoots has grown into the world's largest series of virtual events within the Life Sciences and Clinical Diagnostics community.