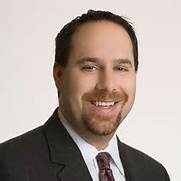 We are fortunate to have Burt White join us for the second year in a row, whose timely and strategic business and investment information resulted in an overwhelming positive response last year
Denver, CO (PRWEB) January 19, 2017
"New Opportunities and Risks in 2017 – Adjusting, Adapting and Thriving in Changing Business Environments" is the theme for the 24th annual Vectra Bank Colorado Economic Forecast event. The public is invited to participate via a live webcast to learn from economic experts Burt White, Managing Director of Research and Chief Investment Officer for LPL Financial, and economist Patricia Silverstein, Development Research Partners. Speakers will discuss Denver and Colorado growth and impact on infrastructure, as well as reaching potential in a changing business environment.
The Vectra Bank Annual Economic Breakfast will be streamed live from 7:30 to 9:00 a.m., Tuesday, Jan. 24, 2017. Anyone interested in attending the forecast via the webcast can register and view the event at http://www.vectrabank.com/vectra-event. Online participants will have the opportunity to ask questions via the webcast and tweet about the event with #vectraforecast.
Key themes will include doing business in a changing political and economic climate, investment considerations during a boom market, interest rates, Gross Domestic Product (GDP) growth and how it will all impact business. Participants will learn how national changes will affect Denver and Colorado companies, as well as how the new Colorado legislature and evolving demographics in the state will affect business.
"We are fortunate to have Burt White join us for the second year in a row, whose timely and strategic business and investment information resulted in an overwhelming positive response last year," said Bruce Alexander, President and CEO of Vectra Bank. "Burt and Patricia will offer industry-leading expertise and in-depth economic forecasting to our business clients to help them navigate our changing political and economic environment."
As managing director of research and chief investment officer, Burt White is responsible for the strategic direction and continued growth of the LPL Financial research platform. His role includes setting the vision for superior research capabilities and enabling the delivery of conflict–free, objective investment advice by LPL Financial advisors. He provides day–to–day oversight of the research team, which focuses on providing financial advisors with unbiased investment research about mutual funds, separate accounts, alternative investments, asset allocation strategies, financial markets, and the economy. White is also regularly sought after to speak to the national media–including CNBC, Fox Business, Bloomberg, and others.
Patricia Silverstein, President of Development Research Partners, a Jefferson County, Colorado-based real estate analysis and economic development research company. Her expertise is in economic research and economic development, including industry cluster studies and strategic economic development planning. In addition, she serves as the consulting chief economist for the Metro Denver Economic Development Corp. and the Denver Metro Chamber of Commerce. In these roles, she compiles, interprets, and forecasts economic and demographic data for the Denver metropolitan area and performs in-depth research on issues and proposed developments impacting the region.
A division of ZB, N.A. (NASDAQ:ZION), Vectra serves clients through 39 convenient bank locations across the Rocky Mountain region from Front Range urban communities to the mountain resorts. The bank's website address is http://www.vectrabank.com. Member FDIC.