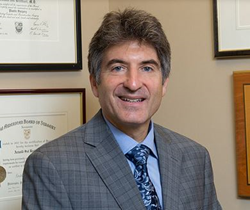 Brazilian Butt Lift isn't just women in their 20's or 30's.
New York, New York (PRWEB) January 24, 2017
Thanks to celebrities like Kim Kardashian West, Beyoncé and Jennifer Lopez, the demand for Brazilian butt lifts is on the rise. According to the American Society of Plastic Surgeons (ASPS), there's been an astounding 252 percent increase in buttock augmentations since 2000. On average, these procedures are performed every 30 minutes of every day. Dr. Arnold Breitbart, MD with New York Liposuction Center says he isn't really surprised by the increase.
"Over the last five years, we've noticed that more and more patients expressing an interest in the procedure," stated Dr. Breitbart, MD. "You can almost call it 'The Kardashian Effect.' Nowadays, magazines, TV and the web put a lot of emphasis on celebrities who have a perfectly shaped derrière, and I think a lot of people want to mirror that."
According to Dr. Breitbart, it isn't just women in their 20's or 30's interested in this particular procedure. Women age 50 and up who desire sexy curves are having Brazilian butt lifts, too. Similar to a face lit or other anti-aging procedure, this elective surgery can help women in this age group feel more youthful, confident and beautiful.
During a Brazilian butt lift, a skilled surgeon like Dr. Breitbart transfers fat from one area of the body such as the hips or abdomen to the buttocks to create a more rounded appearance with enhanced volume. Also known as "gluteal augmentation," the life-changing procedure can lead to sexier curves and a shapelier contour by increase fullness, roundness and projection of the buttocks.
"This procedure is perfect for healthy individuals who are unhappy with the current shape of their gluteal region or they are looking to balance that area with the rest of their body," stated Dr. Breitbart.
At New York Liposuction Center, Dr. Breitbart performs the procedure using a safe, advanced method called the autologous fat transfer process. Fat cells are removed from unwanted areas of the body using liposuction and then purified using a specialized process before being injected into the buttocks. Tiny injections of fat are performed over the entire surface area of the buttocks to create a symmetrical appearance that is smooth and evenly rounded.
"Recovery is pretty fast for most patients. We find that most of them are able to return to work in about 10-14 days and sometimes sooner," stated Dr. Breitbart. "Most patients are able to resume normal activities in approximately four weeks."
For patients interested in learning more about Brazilian butt lifts or cosmetic procedures, they are encouraged to contact Dr. Breitbart, MD at New York Liposuction Center at (917) 809-7787. To email, click here.
###
About Dr. Breitbart, MD: Dr. Arnold Breitbart is an accomplished board certified, plastic surgeon in the New York area specializing in a variety of body contouring procedures. With features on NBC News, Glamour and SELF magazine, the high-profile doctor is the go-to source for trusted medical information on plastic surgery. Dr. Breitbart has been honored repeatedly by Castle Connolly as one of the top plastic surgeons in NYC, and has been named by Newsday as one of the top plastic surgeons on Long Island. To learn more, click here.
Media Contact:
Dr. Arnold Breitbart, MD
New York Liposuction Center
Phone: (917) 809-7787
Website: http://www.newyorkliposuction.com