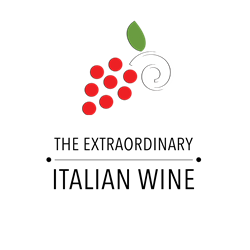 New York, NY (PRWEB) January 20, 2017
The much-anticipated annual Italian wine tasting event known simply as "VINO" reaches its sixth iteration this year on February 6th. VINO 2017, organized by the Italian Trade Commission, will take place at the stylish Spring Studios in Manhattan's SoHo neighborhood. The grand tasting, roundtable, and seminars will feature over 120 producers and 600+ wines. VINO 2017 offers wine industry professionals and media the most comprehensive opportunity in the U.S. for education and exploration of Italian wines, from the tip to toe of the "boot."
VINO 2017 will begin with a roundtable, "Italian Wines and the American Palate: Trends and Opportunities in the U.S. Market," moderated by noted Italian wine expert, David Lynch. Mr. Lynch, a sommelier, author, and the Editorial Director of SommSelect, will lead a discussion anchored by research on consumer wine buying habits presented by John Gillespie of Wine Opinions. The roundtable will also include: Michele Scannavini, President, Italian Trade Commission; Leena Baran, Senior Manager, Import Wine Buying, Total Wine & More, and a representative from Vinitaly International.
Three compelling seminars will take place during the walk-around grand tasting. These include: "Rare Grapes and Wines of Italy," conducted by Levi Dalton, host of podcast "I'll Drink to That! Talking Wine with Levi Dalton," and Ian D'Agata, Scientific Director of the Vinitaly International Academy; "A Passion for Pink: Italy's Love Affair with Rosato," conducted by Jeff Porter, Beverage Operations Director, Batali & Bastianich Hospitality Group; and "Barolo, Barbaresco and their Crus," also with Ian D'Agata.
Prior to Monday's event, the Italian Trade Commission will hold a seminar for Italian wine producers on best practices for entering and thriving on the American market, with a special presentation by Jordan Salcito, Wine Director of the Momofuku group. With one event in New York City, and one in Miami, VINO 2017 will bring together leading wine distributors, retailers, restaurateurs, educators and media from across the country. For more information, and exclusive trade and press registration, visit: https://extraordinaryitalianwine.us/.
About the Italian Trade Commission
Since 1926, the Italian Trade Commission, with offices worldwide, has been the Italian government agency entrusted with the mission of promoting trade between Italian companies and foreign markets. The Food and Wine department, based in New York City, works on increasing the awareness of the Italian products in the U.S. by being the point of reference for trade and press and promoting the wines through educational events, informational materials, special events and promotions. Visit us online at http://www.italtrade.com/countries/americas/usa/newyork.htm