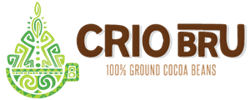 San Francisco, CA (PRWEB) January 20, 2017
Crio Bru today announced online availability of its newest premium blend of brewed cocoa, Piura Peru. The result of years of careful cultivation and research with 28 in-country farms, Crio Bru's Peruvian blend is a superior artisan cocoa with less acid for a smooth, less bitter experience. It is based on the Criollo heirloom variety of cocoa, one of the most ancient dating back more than 1500 years.
"Crio has worked since 2012 in Peru to develop sustainable methods for growing and harvesting heirloom Criollo that also contribute in meaningful ways to support rural farmers and communities," states Dr. Eric Durtschi, CEO for Crio Bru. "This variety is so rare in part because production is more delicate, time intensive, and sensitive to environmental factors. We've perfected this process and look to grow production to 11 metric tons per year for our premium Peru brewed cocoa and artisan chocolate."
The ancient heirloom Criollo variety yields a very high quality cocoa bean that is aromatic and lacks bitterness. The Criollo is used in luxury chocolate but rarely alone since it is very scarce, accounting for only three percent of the world's cocoa crop according to The Chocolate Society.
Marking six years in business, Crio has expanded operations to deliver eight other delightful flavors. ( Tweet This) Crio Bru Peruvian brewed cocoa beverage (video) is roasted through the company's patent-pending process. The company's other varieties are processed using cacao (cocoa) beans from Ecuador, Ghana, Dominican Republic, and Venezuela.
With headquarters in Utah, Crio Bru's notoriety is growing with more distribution deals soon to be announced. Highlighted in Forbes and on Shark Tank, the company is a national winner in the Grow America startup competition. Crio Bru is listed in Consumer Reports' "15 Healthy Snack Ideas" after its introduction at the Fancy Foods Show in New York City.
Crio Bru (booth #700) may be sampled January 22-24 at Fancy Food Show in San Francisco.
Crio Bru's new Piura Peru may be purchased on the Crio website or through the famous Tony Caputo's Market and Deli.
"When we first heard of a beverage made with cacao (cocoa) that brews like coffee, I immediately thought "coffee replacement" that only non-coffee imbibers could love," states Tony Caputo. "Then I had a chance to discuss cacao beans with Crio Bru founder Eric Durtchi and realized something incredible might be brewing (pun intended). This is not at all like hot chocolate; it looks like coffee and tastes more like coffee than hot chocolate. Their health claims are one thing, but in the first place, we're into flavor. And the range of flavors is astounding. It is no surprise that Crio is now a smashing success."
About Crio Bru
Crio Bru is a brewed drink made from 100% cacao beans (cocoa beans), roasted to perfection. It is distributed both online and through a rapidly growing network of more than 2000 locations in almost every state. Named after the most prized of cacao beans, the Criollo, Crio Bru astounds the taste buds with its complex chocolaty flavors and subtle aromas of the world's finest cacao beans. It is 100% natural and 100% pure.
Crio Bru is an ultimate superfood. It is low in calories and contains no sugar, no fat, no dairy, no sodium, no cholesterol and practically no caffeine. Yet, it is extremely high in antioxidants, theobromine and a host of other vitamins and minerals.
Media Contact:
John Pilmer, PilmerPR
801-369-7535
jpilmer(at)pilmerpr(dot)com