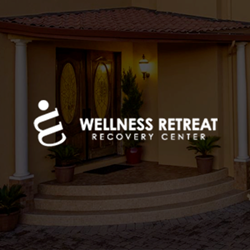 (PRWEB) January 23, 2017
The face of drug addiction in America is not a homeless man in an alley, begging for change for his next fix. The word "heroin" may still conjure images of these stereotypes in the minds of many, but the opiate addiction epidemic overwhelming every region in the United States is changing this narrative. Today's opiate addict can be a child, next-door neighbor, coworker, or even best friend. Addiction has become a painful reality for people from every walk of life within the past decade.
Since 1999, the number of opiate prescriptions in the country has quadrupled. When overdoses and deaths rose as a result of prescription pill abuse, regulations on these pills got stricter- but the beast of addiction had been awoken in millions of users. Prescription pill addicts turned to heroin, which is chemically similar to synthetic opiates commonly prescribed by doctors, but cheaper, more powerful, and oftentimes easier to obtain. Between 2000 and 2015, nearly half a million Americans died due to a drug overdose. More than sixty percent of those overdoses were due to a prescription or illicit opiate. Since the early 2000s, deaths rates from opiates have steadily increased, and according to the Substance Abuse and Mental Health Services Administration, 78 Americans die every day from overdosing on these drugs.
This epidemic has hit the Midwest and the Northeast especially hard, but no one is immune from the tragedy of opiate addiction. News publications across the country have begun to detail the lives of overdose victims, profiling lawyers, teenagers, grandmothers, police officers, military veterans, and teachers who have fatally succumbed to substance use disorder in the form of pills and powders. This loss of life on a national scale robs our communities and families of the potential intrinsic in every human being who is affected by addiction. No longer can society turn a blind eye to this trend. Our parents, children, and loved ones are besieged by the brain disorder that causes the addictive use of substances and the grim consequences it yields. Addiction- specifically opiate addiction- is the defining health crisis of modern America.
Most treatment centers do their best to help addicts and alcoholics, but few can guarantee results. Unfortunately, many substance users end up in a vicious cycle of rehab followed by relapse, and treatment recidivism rates are skyrocketing as a result. Wellness Retreat Recovery Center is a luxury drug and alcohol addiction treatment center located in San Jose, and they're doing something that is virtually unheard of in the rehab industry. In addition to offering traditional and holistic therapy, Wellness Retreat Recovery boasts a "treatment guarantee" that is rarely offered by facilities both reputable and obscure. This treatment guarantee is offered to every client at Wellness, and it stipulates that clients who complete the facility's program and follow all clinical and aftercare recommendations are guaranteed to remain sober for a year after treatment. This is especially significant because studies show that patients who maintain a full year of abstinence from substances have exponentially better chances of maintaining recovery in the long term. Patients who meet these requirements and relapse within a year of completing treatment are offered 30 days of free treatment if they decide to return to Wellness for help. This unprecedented offer is unique because treatment is costly, and few centers are confident enough in their services that they can guarantee success. Wellness Retreat Recovery is different- this treatment guarantee functions as an endorsement of high quality care and a promise that clients will have access to the most cutting-edge and effective therapy available on the market. In a world mired in the dark abyss of opiate addiction, it's a beacon of hope: recovery is possible. Guaranteed.
References
"Preventing Heroin Use: Facts, Factors, and Strategies ." SAMHSA's Center for the Application of Prevention Technologies (2015): 1-11. SAMHSA. Web. 20 Jan. 2017.
Rudd, Rose A., MSPH, Puja Seth, PhD, Felicita David, MS, and Lawrence Scholl, PhD. "Increases in Drug and Opioid-Involved Overdose Deaths — United States, 2010–2015." Morbidity and Mortality Weekly Report (MMWR) 65.50-51 (2016): 1445-452. Centers for Diseases Control and Prevention. Web. 20 Jan. 2017.