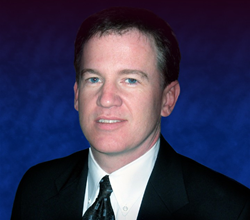 (PRWEB) January 21, 2017
Mastering the challenges of JMeter was the topic of a recent webinar by XBOSoft vice president of engineering Ed Curran.
Hosted by XBOSoft founder and CEO Philip Lew, the webinar, Performance Testing Considerations, examined in detail the proper use of the JMeter took for accurate performance testing. The webinar is now available as a YouTube video and the slide show from the webinar will also be available on the XBOSoft website.
JMeter, a load testing tool for analyzing and measuring the performance of web applications, has a great feature set and is open-source. Curran demonstrated how to harness the power of JMeter to move your organization forward--and ahead of the competition.
Among the techniques Curran discussed: selection and implementation of key JMeter performance tests that can deliver clear feedback, JMeter Master/Slave configuration setup to deliver large, distributed loads, and how Google Analytics can assist in targeting your load tests.
Curran is a veteran software testing professional with 25 years of experience in the industry. He has held key positions at Motorola's Cellular Infrastructure Group, Verizon Wireless, and more recently, at Go2Group, ISCO International, and educational software firm FlashDragon, LLC.
"JMeter has the potential to transform your processes--if implemented and managed properly," Curran said. "This webinar can set you on the right path to unleash its potential."
About XBOSoft
XBOSoft is a software QA and testing company with technical expertise in web, mobile, and desktop applications and comprehensive experience in finance and healthcare. Our team provides you the confidence to release a quality product while saving time and money. We look at the entire software quality and testing life cycle and help you plug the holes where your team lacks skills. Visit XBOSoft.com to learn how XBOSoft can provide the software QA solutions and testing services your business needs to succeed.