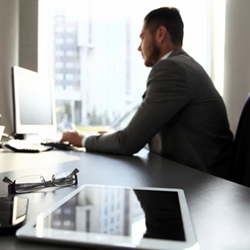 Pleasanton, CA (PRWEB) January 23, 2017
Smart ERP Solutions (SmartERP), a leading provider of enterprise resource planning (ERP) solutions and services, has implemented the new Form I-9 for all of their Smart Solutions clients. The Smart Solutions application update includes software changes required to comply with the new Form I-9 11/14/2016 N, Employment Eligibility Verification.
Federal law requires that every employer who recruits, refers for a fee, or hires an individual for employment in the U.S. must complete Form I-9, Employment Eligibility Verification. On November 14, 2016 the U.S. Citizenship and Immigration Services (USCIS) released a revised version of Form I-9, revision 11/14/2016 N. By January 22, 2017, employers must use the revised form for new employees and existing employees requiring reverification. To meet the requirements of the new Form I-9 SmartERP has delivered the Smart Solution application update to their clients.
In addition, the Form I-9 Smart Solution application update also includes changes required to support impacts to SmartERP's E-Verify solution. I-9 and E-Verify are elements of the company's popular Smart Solution that automates the employee onboarding processes for many client organizations across all industries.
Form I-9 changes include:

The ability to enter multiple preparers and translators.
A dedicated area for including additional information rather than having to add it in the margins.
A supplemental page for the preparer/translator.
Section 1 asks for "other last names used" rather than "other names used," and streamlines certification for certain foreign nationals.
The instructions have been separated from the form, in line with other USCIS forms, and include specific instructions for completing each field.
For those that would like to learn more about the new Form I-9 and E-Verify, SmartERP hosted a webinar, Navigating The New Form I-9 and E-Verify, presented by David Basham, Department of Homeland Security, follow this link to the recording.
About Smart ERP Solutions
Smart ERP Solutions®, Inc. is a unique organization in the Enterprise Business Applications space providing innovative, cost-effective, and configurable on premise and cloud solutions and services that efficiently extend the capabilities of ERP systems to meet specific business process needs. Smart ERP Solutions enables clients to seamlessly integrate their people, processes, applications, and data, across an enterprise, enabling the organization to streamline its operations and support business growth.