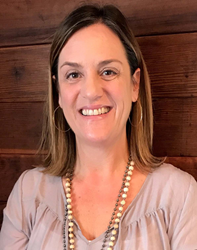 Pensacola, Florida (PRWEB) January 20, 2017
Southern Rentals and Real Estate – one of the largest privately owned management companies in Florida offering Gulf Coast vacation rental services – celebrates a successful 2016. Commemorating 2016 comes easy after such a banner year for the company and its employees.
Southern reported a record year of growth in vacation rentals in Northwest Florida and Coastal Alabama. With successful acquisitions in Navarre Beach, Pensacola Beach, Florida and Gulf Shores, Alabama, the company grew their inventory of Gulf Coast vacation rentals by approximately 40%. In addition to the growth in those markets, Southern grew organically in other areas as well. Orange Beach, South Walton, Destin and Fort Walton Beach saw an increase in properties represented. Much of this progress directly relates to the outstanding teams that Southern employs.
To acknowledge the exceptional service of their employees, Southern developed a Southern Star recognition program. With this system, the company honors individuals that truly make a difference by going above and beyond their normal call of duty. On a triannual basis, selected employees are rewarded after a thorough nomination and selection process. Nominees are recommended by their coworkers, as well as individuals outside of the company. At the end of the year, one employee is named the overall Southern Star winner.
For 2016, Anne Carswell, an Owner Relations Manager for Southern Vacation Rentals in their Alabama region, was that overall winner. "Anne's absolute dedication to her owners and to Southern deserves acknowledging," said Southern CEO Scott Seay. "She was nominated each time and I am so proud that her peers recognized and supported her," adds Seay.
Also recognized during the year were these triennial winners: Audrey Brown, Lisa Thomas, Teresa Lee, Mark Cox, Susie Kirkland, Baldie Waugh, Kathy Martinez, Donna Adams, Mandy Muncy and Teri Burke. Southern congratulated them with various prizes and recognition at company gatherings.
Southern Rentals and Real Estate is a leading provider of residential leasing, real estate, property management services, and vacation rentals in Northwest Florida and Coastal Alabama. Established in 1995, the company is owned and operated by two sets of brothers, Brad and Mike Shoults and Kevin and Kerry Veach, and Susan Carleton. Southern represents nearly 1,400 vacation rentals, approximately 1,000 long term rentals, countless real estate opportunities and more than 40 associations along the Gulf Coast. The Southern family of companies includes Southern Vacation Rentals, Southern Residential Leasing, Southern Real Estate Sales, RE/MAX Southern and Southern Association Management. For more information, visit GoSouthern.com.