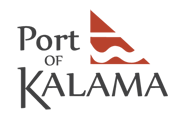 The Port of Kalama marina renovation project will ensure the environmental upgrades and safeguards that will protect natural resources like our shoreline and river.
Kalama, Washington (PRWEB) January 20, 2017
The first step toward a significant marina renovation is complete with the City of Kalama's approval of the Port's shoreline substantial development permit application. The shoreline permit is required for development or activity performed within 200 feet of the Columbia River shoreline.
The decision will now be submitted to the Washington State Department of Ecology. The Port will continue to work with State and Federal regulatory agencies on the remainder of the permits needed for this project. The project is in the final design and planning stage and will go out to bid later this year, 2017.
"The Port of Kalama marina renovation project will perform maintenance and upgrades while enhancing safety and environmental protection, American's with Disabilities Act (ADA) accessibility, facility aesthetics and overall attractiveness of the entire marina," says Darin Sampson, Port of Kalama project manager.
Among many, some improvements include:

Construction of ADA-compliant aluminum-grated gangway for ADA access to the visitor dock and entrance to marina.
Replacement of concrete floats with aluminum-grated floats
Removal of nine creosote timber piles and salvage of ten steel piles
Provide and/or upgrade potable water service, fire suppression systems and electrical service to all floats
"This marina renovation project will go a long way to ensuring excellent access to the facility as well as the environmental upgrades and safeguards that will protect natural resources like our shoreline and river," says Tabitha Reeder, Environmental Manager.
About Port of Kalama – Where rail and water meet:
The Port of Kalama is located in Southwest Washington on the Columbia River and immediately off of Interstate Highway 5. The port exists to induce capital investment in an environmentally responsible manner to create jobs and to enhance public recreational opportunities. Port of Kalama's industrial area includes five miles of riverfront property adjacent to the 43' federally-maintained deep draft navigation channel of the Columbia River. The Port is served by the Burlington Northern/Santa Fe and Union Pacific railroads. There are over 30 businesses located at the Port of Kalama, employing over 1,000 people. Port of Kalama offers all the superior facilities businesses need to thrive, and an unsurpassed quality of life. The port offers shovel ready sites, a new Industrial Park, state of the art Marine Terminals and transportation accessibility to rail and highway all just a 30 minute drive to the Portland International Airport. Port of Kalama also offers high-bandwidth communications, with dual access fiber-optic service to Seattle and Portland. Properties currently available at the port for businesses wishing to expand and thrive: Visit http://portofkalama.com/available-properties/.
Contact: Liz Newman, marketing manager, Port of Kalama, 360-673-2379 or Claudia Johnson, PR, 503-799-2220.