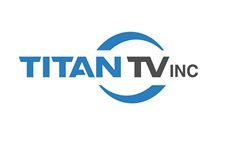 Cedar Rapids, Iowa (PRWEB) January 23, 2017
TitanTV Inc., the publisher of TitanTV.com, the online television program guide relied on by millions, today announced the release of its TitanTV.com apps for iOS and Android devices. Like the desktop version, the TitanTV apps are free to download and use.
The fully featured apps are designed to display television listings in a format that efficiently uses the smaller screen space available on most phones and tablets and other mobile devices.
By default, the schedule for all channels in a lineup are displayed. Visitors may tap on a selected channel to view only that channel's schedule. An expanded view of any program's details and episodic information may be opened by simply tapping on the selected program in the grid.
When the app is opened, the visitor's location is determined by the device's GPS. The user may choose to view the desired channel lineup for the broadcast, cable and satellite providers serving that location.
Visitors with free TitanTV memberships may also log in to their TitanTV account from the apps. This allows members to access all their lineups wherever they go.
One of the most powerful features of the desktop version of TitanTV.com allows members to create customized lineups containing their choice of channels, even from multiple programming sources.
"In addition to the traditional over-the-air, cable and satellite sources, we are seeing rapid growth in alternative methods of content delivery from set top boxes and other developing technologies. More programming is now available to consumers from a wider range of sources," says Mick Rinehart, President of TitanTV, Inc. "TitanTV is unique in allowing members to create blended, personalized lineups containing channels from a variety of sources. By simply logging in to their account on the TitanTV apps, members may access those custom lineups anywhere on their handheld devices."
TitanTV for Android is available at: https://play.google.com/store/apps/details?id=com.com.titantvinc
TitanTV for iOS is available at: https://itunes.apple.com/us/app/titantv/id370425586?mt=8
About TitanTV, Inc.
An independently-owned company located in Cedar Rapids, IA, TitanTV Inc. is the foremost provider of data and real-time scheduling tools to the broadcast television industry. TitanTV creates innovative, powerful tools that enable television broadcasters to maintain their stations' schedules efficiently and economically. Its products are used by stations in every television market across the country.
The company also publishes and maintains the consumer sites AntennaWeb.org and TitanTV.com.
TitanTV's corporate website is located at: http://www.titantvinc.com/
Contact TitanTV by email at: Info(at)TitanTV(dot)com