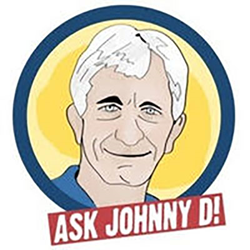 We pride ourselves on providing excellent customer service.
Gilbert Arizona (PRWEB) January 30, 2017
About Isley's Home Service
Gilbert, Arizona, January 10, 2017: Family owned and operated since 1957, Gilbert's own Isley's Home Services, Inc. celebrates 60 years of exceptional service in the Phoenix valley. Guy Isley started his air conditioning, heating, and plumbing repair business after cutting his teeth working on air conditioners and RVs. The company built its reputation by offering reliable, quality home repair services, and valley residents took notice.
In 1995, former service tech John Dargavel – better known as Johnny D – purchased the A/C division of Isley's. Today, he and his wife Tami run the show with, in John's words, "The greatest team around. Isley's people are the best, at every level of the organization, from the dispatch folks to the service techs." Isley's services the entire Phoenix valley, from Gold Canyon to Buckeye, Litchfield Park to Sun City West, and all points in between. Whether you need repair or replacement, someone from Isley's answers your call 24 hours a day, 7 days a week.
Johnny D says, "We pride ourselves on providing excellent customer service." Our team truly cares about doing the job right the first time, and we stand behind our work. The Isley goal: "Give our customers the service we'd want to receive". Those services include full HVAC and plumbing, including air purification and water treatment systems. Website visitors are encouraged to "Ask Johnny D!" any question to receive timely, expert advice. In fact, for a family-run business, Isley's offers Internet users an incredible array of resources through its website: free DIY guides, How To articles, a regularly updated blog teeming with HVAC and plumbing advice, plus a podcast.
When asked about the dichotomy of a 60-year-old, family-run company having such a robust web presence, Johnny D says, "You have to keep up with the times. I love that our website makes it so easy to give our customers the information they need, and social media helps keep it all front and center."
In 1957 Isley's Home Service began on this journey of service to our customers. Since the inception of Isley's and for the next 60 years our goal has been to bring the best experience to each and every customer. In honor of our 60th anniversary, Isley's Home Service is embarking on a year-long giveaway program. The monthly promotions will include products and services with 1957 pricing, free upgrades, tickets to sporting events and much more!
This months special is…
CONTACT:
Isle's Home Service
+1 (480) 422-5949