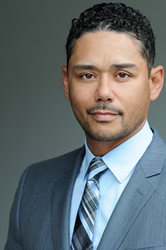 eCommerce merchants who are not looking beyond the domestic market are missing a tremendous opportunity.
LOS ANGELES, CA (PRWEB) January 23, 2017
Online shopping has become a mainstay for consumers. In 2016, ecommerce spending reached over $22 trillion.1 By 2025, an additional 1.8 billion consumers will enter the market, spending an estimated $30 trillion.2 Moreover, online purchases are not solely relegated to holiday shopping any more—people are turning to sites such as Amazon Prime to purchase everyday items for their closets and pantries.3
Because the internet is a borderless world, international ecommerce is expected to grow significantly in the coming years. In fact, just 40 percent of ecommerce sales in the United States were domestic in 2016.1 By 2018, the number of cross-border shoppers is predicted to grow by 50 percent.3
"eCommerce merchants who are not looking beyond the domestic market are missing a tremendous opportunity," said Cleveland Brown, CEO of leading global payment processing provider Payscout, Inc. "Consumers are looking for the best deals and products online—regardless of where in the world that search takes them."
According to Brown, flexibility, research and top-notch security will improve a business' chances of successfully migrating to a global business model. The following are some areas to consider when laying the groundwork for a global expansion plan:
1. Research new markets thoroughly. What countries—and, more specifically, what demographic—currently buy your type of product? Is there an unmet demand in your product area? What kind of culture does this new market have (e.g. gift-giving holidays, cultural taboos, etc.)? Cultural empathy is key. What language does the market prefer to use and, if necessary, can you translate your site to accommodate?
2. Determine what must be customized to the local market. Different cultures are comfortable with different currencies and even different payment methods. For example, 46 percent of Germans prefer to pay by online bank transfers, while in some parts of the world, cash on delivery is the standard.2,3
3. Test a new marketplace first. It may be a good idea to start with a small investment to test the demand for your product. Major marketplace sites, such as Alibaba, Amazon or eBay, can provide a virtual storefront with little upfront investment. Once you determine what the level of demand is, you can scale up or down to accommodate.
Consumers across the globe expect a highly secure shopping environment and the ability to access it on their mobile devices.4 For four years running, respondents to the annual KEY BUSINESS DRIVERS AND OPPORTUNITIES IN CROSS-BORDER ECOMMERCE survey have named mobile commerce as the biggest international ecommerce trend.4
"Most shoppers will purchase from an ecommerce site if they believe their payment information will be handled securely," added Brown. "When choosing a payment processing provider, ecommerce businesses should look for companies that can provide security and flexibility across multiple platforms." He explained that a payment provider should be able to seamlessly operate across borders by providing access to local funding methods, and additionally, they should be compliant with security standards such as PCI.
About Payscout, Inc.:
"Payscout Supports the Entrepreneurial Dream One Transaction at a Time."
Payscout is a global payment processing provider covering six continents by connecting merchants and consumers via credit, debit, ATM and alternative payment networks. What differentiates Payscout is its mission "to support the entrepreneurial dream one transaction at a time." Payscout achieves this by being a thought leader in the payments industry. Its "Go Global Now" technology platform gives merchants instant access to 100+ countries, billions of consumers and trillions of dollars. Payscout offers payment processing solutions for brick-and-mortar and ecommerce transactions, and has earned acclaim as a new-generation provider of merchant banking services, specializing in online/ecommerce retailers with a predominant proportion of card-not-present (CNP) transactions; it is one of the few providers to deliver a true global payment solution that encompasses all merchant risk verticals. Customers can access Payscout's credit card processing services via a state-of-the-art, web-based user portal and through direct interactions with highly-trained experts. In addition to supporting thousands of clients across a multitude of industries and all 50 U.S. states, Payscout maintains global partnerships with VISA USA, Bank of America Merchant Services, VISA Europe, VISA Latin America, VISA Asia Pacific, MasterCard Worldwide, China Union Pay, Deutsche Bank, First Data and Payscout Brazil. Payscout was recognized as one of America's fastest-growing privately-held companies in 2014, 2015 and 2016, ranking #2,416 in 2014, #434 in 2015 and #383 in 2016 on Inc. Magazine's Inc. 500/5000 list. Within the financial services industry, Payscout placed #140 in 2014 and #24 in 2015. For more information, visit http://www.payscout.com.
1. Padia, Keval. "6 Trends to Dominate Ecommerce in 2017." BrainSINS—Smart ecommerce. N.p., 03 Jan. 2017. Web. 10 Jan. 2017.
2. Jones, Chase. "International Ecommerce: 3 Steps to Global Expansion." Big Commerce. N.p., 16 Nov. 2016. Web. 10 Jan. 2017.
3. Labrien, Dianna. "How To Expand Your Ecommerce Venture Internationally." Tech.co. N.p., 13 Dec. 2016. Web. 10 Jan. 2017.
4. "Global Uncertainty Weighs on Cross-Border E-Commerce: Report." CardNotPresent.com. N.p., 20 Dec. 2016. Web. 10 Jan. 2017.