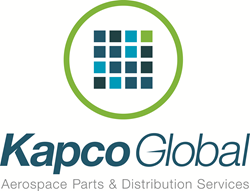 We are honored...to once again be recognized for our sustainability efforts.
Brea, Calif. (PRWEB) January 24, 2017
Kapco Global is proud to announce the recent ISO 14001:2004 certification of its UK location. This certification is awarded to companies exhibiting a business model that considers impacts to the environment in all policies and procedures. Kapco Global has been working to implement environmental management systems across its 12 global locations. In 2008, Kapco Global's U.S. facilities began receiving this certification.
"The award of the ISO 14001:2004 certificate to our UK warehouse reinforces our commitment to our customers and suppliers around the world" said Kevin Stibich, Quality Systems Manager Kapco Global. "We are honored for Kapco Global to once again be recognized for our sustainability efforts, including our commitment to the proper allocation of resources, waste reduction in all forms and a dedication to continual improvement of our procedures to help further reduce our impact on the environment."
Created by the International Organization for Standardization, the 14001:2004 certification is earned by companies worldwide that have demonstrated a dedication to the environment through their business practices. Their rigorous certification process excludes many businesses from obtaining the ISO 14001. In fact, in 2015 only 307 companies in the aerospace industry received this certification. Standards for recognition include: consideration of environmental impacts throughout all levels of the business, proactive policies designed to maximize eco-friendly practices, dedication to the efficient use of resources and the minimization of waste and the demonstration of continual improvement toward environmental improvements.
After a rigorous evaluation of the aerospace distributor's business practices, Kapco Global was found to demonstrate a high commitment to implementing eco-friendly policies and procedures meant to minimize negative effects on the environment.
To read more about the ISO 14001:2004 certification, click here.
About Kapco Global:
Kapco Global is a leading independent global aerospace parts distribution business headquartered in Brea, California. As well as providing traditional distribution services to airlines, MROs and OEMs, the company also provides a range of inventory management solutions designed to reduce operating costs and improve supply chain performance. The company's focus is on providing outstanding quality and value by better understanding its customers and delivering time-based service advantages.
About the International Organization for Standardization:
ISO is the world's largest developer and publisher of International Standards. ISO is a network of national standards bodies of 163 countries, with a Central Secretariat in Geneva, Switzerland.