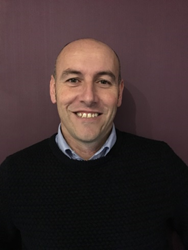 Cranston, RI USA (PRWEB) January 23, 2017
AIM Solder, a leading global manufacturer of solder assembly materials for the electronics industry, is pleased to announce the appointment of James Bates to the position of Regional Sales Manager.
James has more than twenty-five years of experience in the electronics industry, including seven years in manufacturing and nineteen years of sales experience. James has excelled in a wide range of roles including sales, business development, and key account management. He will support existing AIM customers and distributors and work to expand AIM's market share in the UK, Ireland, France, Spain, Portugal, Scandinavia, Finland, and the Baltic states.
"Having worked in manufacturing, technical support and sales management, James brings a high level of expertise to support and grow AIM's business in these very important markets," said AIM's Executive Vice President, David Suraski. "We look forward to his valuable contributions."
James Bates can be reached by email at jbates(at)aimsolder(dot)com.
About AIM
Headquartered in Montreal, Canada, AIM Solder is a leading global manufacturer of assembly materials for the electronics industry with manufacturing, distribution and support facilities located throughout the world. AIM produces advanced solder products such as solder paste, liquid flux, cored wire, bar solder, epoxies, lead-free and halogen-free solder products, preforms, and specialty alloys such as indium and gold for a broad range of industries. A recipient of many prestigious SMT industry awards, AIM is strongly committed to innovative research and development of product and process improvement as well as providing customers with superior technical support, service and training. For more information about AIM, visit http://www.aimsolder.com.