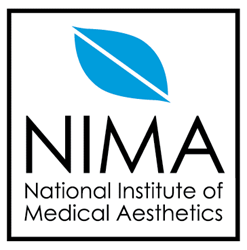 We're at a pivotal point in the company's history...
(PRWEB) January 27, 2017
The National Programs arm of the National Institute of Medical Aesthetics (NIMA) experienced a 52% growth in 2016. "We're at a pivotal point in the company's history," says NIMA Co-Founder/COO Carrie Brinton. "This growth is attributable to three areas of operation: a new training facility, partnerships with aesthetics schools and partnerships with medical aesthetic manufacturers."
Last June, NIMA opened a new state-of-the-art flagship training facility in Las Vegas to serve the institute's growing demand for clinical and business strategy aesthetic courses. The facility has opened the door for continued expansion of operations.
NIMA's National Programs division continues to expand its reach across the western U.S. with partner aesthetics schools in 6 regions:

Spokane, Washington
Tri-Cities, Washington
Portland, Oregon
St. George, Utah
Las Vegas, Nevada
Denver, Colorado
Kim Winebrenner, Vice-President of National Programs, explains: NIMA partners with aesthetics schools that have strong skin treatment programs but lack the resources to teach medical-level aesthetics such as lasers, micro needling or medium depth peels. NIMA brings in their resources, allowing the school to offer more advanced certifications, giving students greater opportunity. The medical aesthetics training qualifies graduates to work in a wider variety of settings including med spas and private medical practice such as dermatology clinics or plastic surgeons.
When a partnership is made in a new region, that school enjoys exclusive NIMA access for the region. Also, the curriculum is customized to the needs of the school and the demand in the local aesthetics market.
Victoria Kyle, owner of partner school Victoria's Academy of Cosmetology touts, "If you want educated estheticians that can go right into the workforce and go right to work making a decent living in a professional atmosphere, the only way to go is NIMA."
NIMA also has a growing number of relationships with manufacturers of cosmetic lasers and medical-grade product lines. They offer advanced training for the devices or product lines of eight manufacturing companies. Some manufacturers provide training with their own staff in NIMA's Vegas facility and under the institute's banner. Attendees often return to benefit from other NIMA courses such as business strategy for medical aesthetics services.
"I have been to several trainings and no one mixes both a great learning environment, enthusiasm and professional setting as well as NIMA," says David Yoshimoto, Sr. Corporate Account Manager for laser manufacturer Syneron Candela. "The toughest thing to choose is whether I was more impressed with the staff or with the actual course topics."
Learn more about National Programs at http://www.nima.edu/partner-school-program. About the training facility in Vegas: https://www.youtube.com/watch?v=qLMDWYyk7q0
About NIMA
About NIMA: NIMA (National Institute of Medical Aesthetics) is the nation's leading provider of medical aesthetics education, offering a broad array of aesthetic and professional certification courses including: master esthetics, cosmetic laser, cosmetic injections, skin treatment/therapy, pro makeup and facial cosmetics, advanced waxing, and business development. In business for over a decade, NIMA currently provides training in seven locations and operates fifteen medspas across the western U.S. Courses are accredited and founded on first-hand knowledge of industry best-practices for efficacy and safety. NIMA's team of medical aesthetics experts offer an unparalleled educational experience for its students. The Institute's courses have helped thousands of technicians, business owners, and physicians achieve greater clinical results and maximize the success of their practices.
# # #
If you would like more information about this announcement, please contact Johanna Hoover at (801) 368-7538 or email jhoover(at)nima(dot)edu.