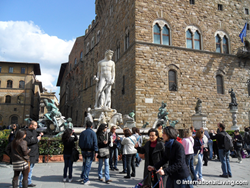 The number of Americans looking for information about moving overseas jumped a full 105% between the November 2016 presidential election and the January 2017 inauguration...
Baltimore, MD (PRWEB) January 23, 2017
The number of Americans looking for information about moving overseas jumped a full 105% between the November 2016 presidential election and the January 2017 inauguration, according to the retire-overseas experts at InternationalLiving.com.
Since the start of November 2016, search traffic on International Living's website—which gets more than 1 million visitors a month—has more than doubled on searches related to moving overseas.
"Before the election, both celebrities and regular folks—on both sides of the aisle—were saying, 'If this candidate or that candidate is elected, I'm leaving the country.' Clearly a certain number of people—an increasing number of people—are thinking seriously about doing it," said International Living Executive Editor, Jennifer Stevens.
"Election or not, it can make good sense to look at better-value, better-weather options overseas. I suspect the election has given some people who'd been idly considering the idea the push they needed to start actively looking into it."
"Watching a divisive election from abroad can lend some calm and perspective," says Dan Prescher, International Living's Senior Editor. "I've been through four U.S. presidential elections so far while living abroad, and they're a bit like watching a bar fight from outside the bar. You understand the issues, but you don't have to worry about the flying chairs or glassware."
Search queries at InternationalLiving.com indicate that Mexico tops the list of countries people are most interested in, followed by Costa Rica, Ecuador, Italy and Panama.
These are all countries that rank well on International Living's Annual Global Retirement Index and are long-time favorites among Americans looking to improve their quality of life while they spend less. Here's why...
Mexico
Estimates are that more than a million North Americans already live in Mexico. English is widely spoken in areas popular with U.S. and Canadian expats, making assimilation easy.
With the current low value of the peso to the U.S. dollar, Mexico is now offering prospective expats historically low costs of living. International Living has just named Mexico as the best place in the world to retire in its Annual Global Retirement Index 2017.
Costa Rica
Costa Rica is conveniently close to North America, with many direct flights to two international airports (and a third in the works).
From the temperate Central Valley to the beautiful tropical beaches (Costa Rica offers more than 1,000 miles of coastline), there's a climate for everyone. The World Health Organization praises the country for its healthcare system and has ranked it higher than that of the U.S., despite Costa Rica spending 87% less on healthcare per capita.
Costa Rica has no standing army, and recently achieved a milestone by generating nearly 100% of its energy from renewable resources.
Ecuador
In recent years, intrepid North American expats have started to relocate to Ecuador. What they've found is a country with pretty colonial towns and cities; miles of golden-sand beaches; an equatorial climate tempered by offshore ocean currents and the mountain terrain to make it spring-like year-round; and an incredibly low cost of living.
North Americans report living comfortably on as little as $1,000 a month if they own their own home. Rentals also remain affordable. For many, a Social Security check is more than enough to live well on. Among other things, healthcare is a bargain, with doctor's visits costing $25 on average and appointments with specialists ranging from $30 to $40.
Italy
Italy is undeniably romantic. From the days of the Grand Tour, when the first tourists stood in the shadow of the Coliseum, Italy has attracted expats. As many of them have discovered, it's not all about the big draws like Venice and Rome. There is another Italy, one full of idyllic hill towns, medieval villages, wildflower meadows, and gurgling streams.
For many North American expats, the most difficult decision is deciding which region of Italy has the qualities they're looking for. For some, it's the beaches, mountains, art treasures, and renaissance magnificence of Le Marche's medieval villages. For others, it's the quintessential landscape of dreamy hill towns of Tuscany.
Panama
Panama is close to the U.S., just a three-hour flight from Miami. It's politically stable and business friendly. The country enjoys mild weather, with a climate that offers everything from tropical beaches to temperate mountain retreats. It's home to some of the best healthcare in the Americas. And Panama uses the U.S. dollar, making it even more convenient for U.S. retirees, who can see just how far their money stretches here.
Panama's Pensionado Program is the most generous and appealing program of special benefits anywhere in the world today. Applicants don't need to be of "official" retirement age to qualify. They simply need to provide documentation of a guaranteed income of $1,000 a month from a government agency (that is, Social Security, disability, armed forces, and the like) or corporation.
Qualified pensionados in Panama are entitled to many perks including entertainment up to 50% off and 20% off medical consultations.
Search traffic also increased between the November 2016 election and the January 2017 inauguration for two additional countries: France, which has the best overall healthcare system in the world, according to the World Health Organization, and Belize, which offers one of the lowest costs of living in the Caribbean.
For more information on the countries Americans are looking to move overseas to, see here:The Number Of Americans Seeking Move-Overseas Advice Jumps 105% Post Election.
Editor's Note: Members of the media have permission to reproduce the article linked above once credit is given to InternationalLiving.com.
For information about InternationalLiving.com content republishing, source material or to book an interview with one of our experts, contact Associate Editor Carol Barron, 772-678-0287 (US), CBarron(at)InternationalLiving.com.
For 36 years, InternationalLiving.com has been the leading authority for anyone looking for global retirement or relocation opportunities. Through its monthly magazine and related e-letters, extensive website, podcasts, online bookstore, and events held around the world, InternationalLiving.com provides information and services to help its readers live better, travel farther, have more fun, save more money, and find better business opportunities when they expand their world beyond their own shores. InternationalLiving.com has more than 200 correspondents traveling the globe, investigating the best opportunities for travel, retirement, real estate, and investment.